As we approach Sake Day (Oct. 1) and the event-filled month we've come to dub "Saketoberfest," we just wanted to give you a quick reminder about a couple things.
First off, this weekend, we're back to our normal operating hours, so we're here through Sunday, serving up a deliciously diverse selection of uncommon sake gems.  If you're able to stop by, you've got a chance to taste a yamahai daiginjo, a tokubetsu ("special") junmai of the kimoto variety, as well as a very distinctive ginjo whose water source is a well located beneath the ocean floor.
And, please don't forget: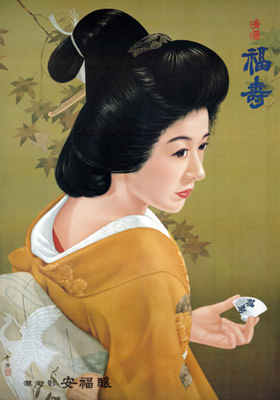 Meet the Brewers Tasting
Tuesday, Sept.30 @ 5-7:30 pm
In conjunction with our friends at the Hyogo Business and Cultural Center and Young's Market Company (one of our favorite distributors) we're very pleased to welcome representatives from the brewers of Fukuju (Hyogo prefecture) and Chiyomusubi (Tottori) sake.  Please don't miss out on this opportunity to meet and greet these VIP visitors and experience a variety of their tasty wares, including sake ladled from a barrel and one of our new favorite, tropical fruit-laden namazake (unpasteurized sake).  
Rumor has it there will be some fun souvenirs for all attendees, and it'll be a fantastic celebration on the eve of Sake Day 2014.  We sincerely hope you can join us.
Arigatou & Kanpai!
Johnnie and Taiko