Spring having sprung, we are currently featuring some "seasonal" release sake only available to us for a limited time, and we hope you'll be able to stop by and enjoy a glass (or bottle) or two before they're gone until next year.
Also happening at the shop:
New Sake Release Party: Cedar River Taru
Saturday, May 2 @ 6-9 pm
Please join us this Saturday, May 2, from 6 pm as we welcome back toji (master brewer) Jeff James of Cedar River Brewing Company for a special tasting event.  Jeff will be presenting his line up of made-in-Seattle sake, including his latest, Taru.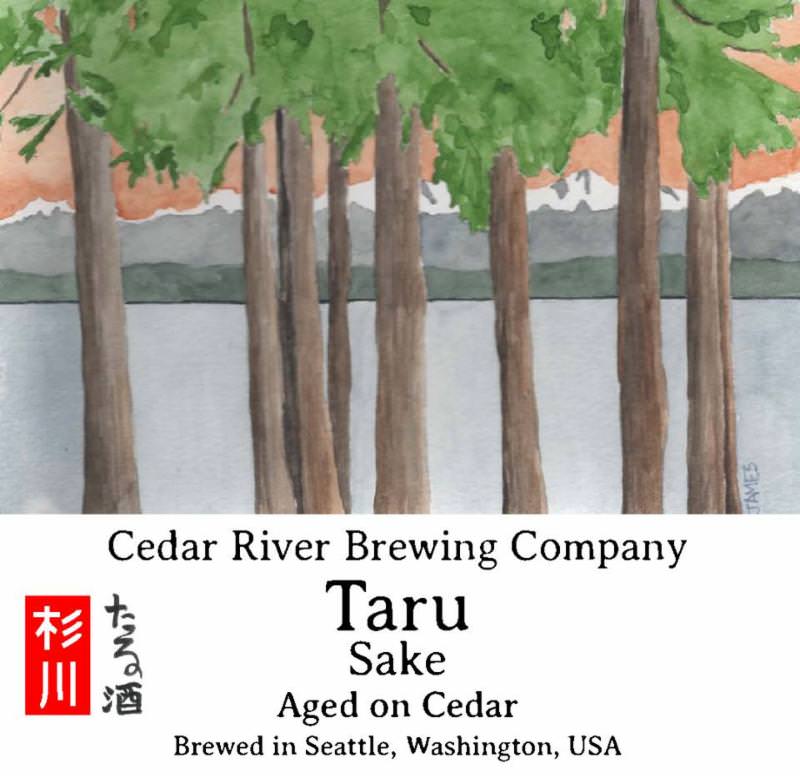 Taru refers to a traditional style in which sake is aged in cedar barrels once used for brewing.  Jeff's taruzake has a Northwest twist to it, in that it is aged on Western Red Cedar, imparting a unique spicy aroma and flavor to the sake.
With the introduction of Taru, Cedar River now produces 4 varieties of sake, and all will be available for purchase at this event by the glass, flight, and bottle.
We will also be "re-introducing" a couple other brews this weekend, including:
Kagatobi Ai "Indigo Blue" Junmai Daiginjo (Ishikawa prefecture)
Due to changes in the distribution chain, this sake has been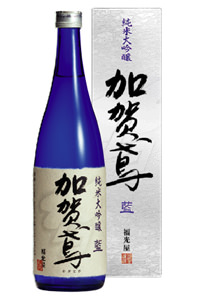 unavailable to us for a few years now, and we are delighted to have it back!  It has a gorgeous floral nose of peonies, though it drinks a bit drier than the nose would lead you to think.  Ai is refined and elegant, with a smooth, full, gentle richness, and it finishes with a playful pucker of melon notes.  Price: $50/720 ml bottle
Yuki no Bosha "Cabin in the Snow" Junmai Ginjo Nigori (Akita)
Nigori ("cloudy") sake is a frequent request, and though we don't often feature nigorizake on our "regular" menu, we do enjoy the style and we're proud to offer a delicious variety of this intriguing style.
We've just got the Yuki no Bosha back in stock, and as an experiment, we're featuring it as our "house" nigori, with special discounted pricing of $40/720 ml bottle and $10/4 oz glass.  This tasty nigori has a creamy yellow tint, with yogurty dairy notes in the nose.  There are hints of chocolate sweetness on the palate, but with a drier finish than most nigori.  It is soft, smooth, and clean drinking, with a pleasant acidity that might make a good match for rich, spicy foods.
To paraphrase Rod Stewart, "Every sake tells a story, don't it?"  Fairly early on in this venture, we realized a lot of folks were struggling with remembering the names of sake they enjoyed, but they could often recall the brews in relation to some story about the label or brewery or region in which it was produced.
Quite unwittingly (no surprise, since most of the time he does not appear to have his wits about him), Johnnie selected quite a few of his "desert island sake" for this week's menu, and their stories go something like this:
Tsukinowa Yoinotsuki "Midnight Moon" Daiginjo (Iwate)
From Johnnie's adopted Japanese hometown of Shiwa in Iwate prefecture, this sake is produced by a small brewery around the corner from where he used to live.  The toji, Hiroko-san, was one of Johnnie's middle school English students 20-odd years ago.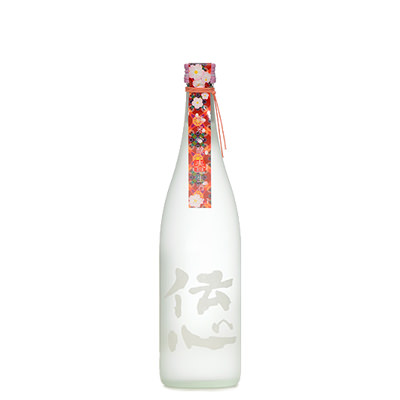 Denshin "Haru" Junmai Ginjo (Fukui)
This nama
(unpasteurized) genshu
(undiluted) has a brilliant golden hue with a gorgeous floral and candied bouquet.  Very limited production and seasonal availability.
Dewazakura "Omachi" Junmai Ginjo (Yamagata)
A brilliant expression of heirloom sake rice, Omachi.  Word has it the distributor will soon be significantly raising the price on this brew, so get in on it while the getting is good!
Kaiun "Better Fortune" Junmai Ginjo (Shizuoka)
Terrific sake in a beautiful package, this brew is marketed as a "celebration sake," and we celebrate every glass.
Takatenjin "Sword of the Sun" Tokubetsu Honjozo (Shizuoka)
From Doi Shuzo, producers of the above mentioned Kaiun, the story we heard on this one is that this is the sake the guys brewing the sake most enjoy -- so much so that they had to increase production of it in order to have enough to sell to the rest of us!
Nyukon "Into Your Soul" Tokubetsu Honjozo (Niigata)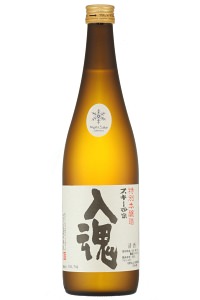 Easily winner of the "Most Unique Pairing Suggestion" award (whenever that's presented).  According to the importer, Nyukon pairs best with The Rolling Stones' Exile on Main Street album.  Yes, we've tried it, and yes, it works.
'Hope to catch up with you at the shop soon! 
Arigatou & Kanpai!
Johnnie and Taiko