Hey There, Nomidachi!
This is just a quick note to let you know about some of the special sake we're featuring this weekend (Friday & Saturday only -- we'll be CLOSED on Sunday, Dec. 13).

 Just in time for your consideration as great gifts, or as tasty treats to share with friends and family during the holidays, they include: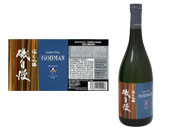 Isojiman Junmai Ginjo
(Shizuoka)
One of Johnnie's "desert island" sakes. 
Dark straw/hay coloring, featuring aromas of apple, grape, and a bit of dates.  Super full, plump mouthfeel is nicely contrasted with absolutely perfect acidity.  $62/720 ml bottle; $18/4 oz. glass (limited availability)


Joto Junmai Ginjo (Ibaraki) 

Aromas of candied fruit in the nose. Light, lively, sharp, and acidic on the palate. Pasteurized just once, it retains a nama
-esque character that makes you take notice, as does the festive label.  $36/720 ml bottle; $12/4 oz. glass



Shichi Hon Yari Hiyaoroshi (Shiga)
Brand new to the U.S., and Saké Nomi's first seasonal release from Shichi Hon Yari ("Seven Spearsmen"). Notes of salt, butter, and unsweetened dark chocolate in the nose. Tending toward earthiness, with a faint bitterness in the tail. 

$45/720 ml bottle

; $12/4 oz. glass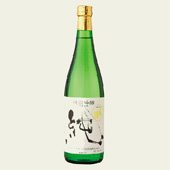 Shimeharitsuru "Jun" Junmai Ginjo (Niigata)
Soft, rich, and round. Mild honeysuckle aroma with a hint of tropical fruit. A very rare and highly sought after junmai ginjo in Japan, consistently ranked as one of the most popular sake in pubs throughout Japan.  Great price reduction on this prestigious sake, too. 
$40/720 ml bottle (originally $60!!); $10/4 oz. glass


Kubota Ginjo Genshu (Niigata)
Very faint golden tint with notes of Asian pear and cream in the nose. Soft, moderately full mouthfeel, with sweetness and roundness in the beginning palate, giving way to a drier, lingering genshu

tingle in the finish.

  Newly introduced to the U.S., the price of this fantastic brew has also recently been reduced.  $40/720 ml bottle (was $45)


Kikusui no Karakuchi (Niigata)
Newly available in a convenient (and cute?) 180 ml can!  Light golden tint with a super soft, smooth mouthfeel. Faint note of orange zest in the aroma and flavor. An underlying tartness and astringency is also present in this clean easy drinker. Developed in 1978 by the folks who brought you the "pocket rocket" Funaguchi series of unpasteurized saké in a can.  $9/180 oz. can

We hope you'll have a chance to stop by and join us for a taste.

Arigatou & Kanpai!
Johnnie & Taiko