Sake Tasting: Isojiman JG & Dewzakura "Omachi" 

Fri.- Sat., January 30-31    

 

There are certain fantastic sake that are available on a very limited basis, and this week we're excited to present a couple of our recent favorites.



On our "wish list" for a long time, we managed to get our hands on the first shipment of Isojiman Junmai Ginjo in 2013, and we received just a couple deliveries in 2014.  

 

It is a dark straw/hay colored sake, featuring aromas of apple, grape,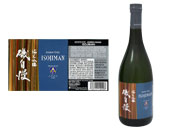 and a bit of dates.  Its super full, plump mouthfeel is nicely contrasted with absolutely perfect acidity. Drinking somewhat fruitier than what its +5 SMV would lead you to believe, this sake is very well-suited to wine drinkers who may not yet have been exposed to premium sake.  Quite simply, Isojiman Junmai Ginjo is one of the best sake we've tasted in the last couple years.

Price: $62/720 ml bottle (5% discount on 4 bottles, 10% bottles on 6 bottles); $18/4 oz. glass

 

We hope you'll have a chance to stop by and taste Isojiman Junmai Ginjo for yourself this weekend, but if you don't and would still like to reserve a bottle or two, please get in touch by noon Thursday, Jan. 29 (phone: 206-467-7253/e-mail: info@sakenomi.us), and we'll secure you a stash!

 


Another new favorite we're please to continue pouring this weekend is the delightful Dewazakura "Omachi" Junmai Ginjo from Yamagata prefecture.

Just as wine drinkers surely develop a preference over time for a certain variety of grape, Johnnie seems to favor sake made with Omachi rice -- one of the few pure "heirloom" varieties of sake rice.

Dewazakura Omachi Junmai Ginjo is greenish gold in appearance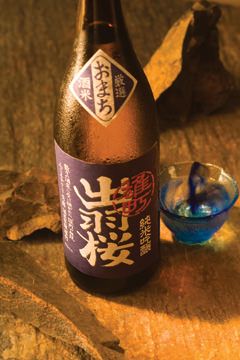 and the nose features notes of minerals, earthiness, and candied melon.  It's soft and silky, and while the impression on the palate is one of pronounced fruitiness, with melon and citrus accents, it finishes dry.  Overall, it is semi-dry, thus lending itself to "session" drinking, where it is neither overwhelming nor pedestrian.

We'll be featuring Dewazakura Omachi Junmai Ginjo by the glass at the bar and will have a limited number of bottles available for retail purchase ($90/1.8L --only available in the ultra-economical, SUPER celebratory "big boy" size, for the time being) and we hope you'll have a chance to stop by and treat yourself to a taste.