Special/Favorite Saké Available This Week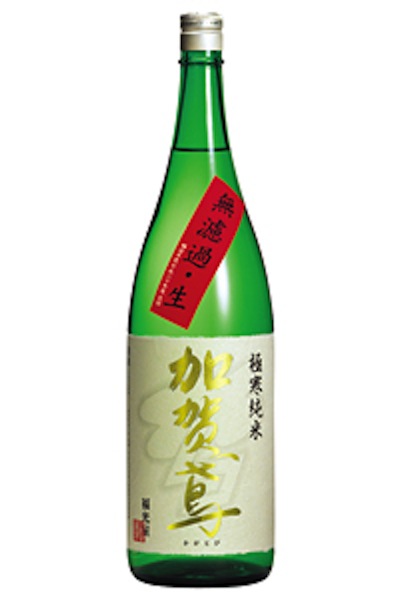 Seasonal Release:  
Kagatobi Muroka Nama
(Ishikawa)
Very Limited Seasonal Release! 
Shiny gold in the glass, and the nose has notes of candied fruit and a hint of earthiness.  It tastes intriguingly dry AND rich, even a bit spicy.  It packs a genshu-esque (undiluted) punch at 18% ABV, but with a very soft, gentle mouthfeel.  
The combination of rich AND dry is what I find perhaps most unusual and satisfying about this great brew.  
Price:
$45/720 ml bottle
Isojiman Junmai Ginjo (Shizuoka)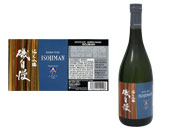 On our "wish list" for a long time, Isojiman Junmai Ginjo was introduced to Washington state a few years ago by yours truly.  I knew it by reputation, but what I didn't know was that Isojiman's popularity in Japan skyrocketed after their sake was chosen to be served at the 2008 G-7 Summit.  It's hard to come by, and as such we only see a couple cases of it each year reach our shores.  Availability, however, seems to be improving, and this is the second batch of this wonderful brew that has reached us this year.
I had the pleasure of drinking a bottle a few weeks ago, and it confirmed everything I thought:  This sake is damn near perfect and definitely one of my "desert island" favorites.

Isojiman Junmai Ginjo is a dark straw/hay colored sake, and it features aromas of apple, grape, and a bit of dates.  Its super full, plump mouthfeel is nicely contrasted with absolutely perfect acidity.  Drinking somewhat fruitier than what its +5 SMV would lead you to believe, this sake is very well suited to wine drinkers who may not yet have been exposed to premium sake.
Price: $65/720 ml bottle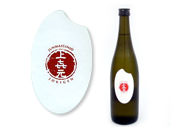 Jokigen "Euphoria" Junmai Ginjo (Yamagata)
Spicy aromas of white peach, lavender, and strawberry.  Soft texture, with pleasantly sharp acidic notes.  The astringency (think young, tart strawberry) ties everything together and strikes a nice balance with the acidity.  Johnnie translated Jokigen as "high quality buzz."

One of my under-the-radar favorites, I think Jokigen is completely unique and quite unlike any other sake we carry.
Price: $70/1.8L bottle (NEW SIZE!)                         
Dassai "Otter Festival: 50" Junmai Daiginjo (Yamaguchi)
Golden coloring, with jasmine, muscat grape, and sea salt fragrances.  Soft and light, with a surprisingly full mouthfeel.  The "50" in the name refers to the 50% milling rate of the rice used to brew this saké.

The Dassai brand is insanely popular in Japan right now, and they are one of the breweries leading the charge to export and introduce premium sake all over the world.   
$90/1.8L bottle (NEW SIZE!)



All these delicious selections will be delivered to us tomorrow, and we'll be glad to tack a couple bottles on to our orders, if you're interested in reserving a bottle or two.  To ensure availability, please give us a shout by 2 pm today.
---