Hello, Nomidachi!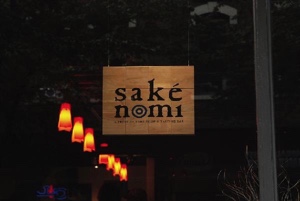 Major League Baseball holds its annual All-Star Game every July, and somewhere along the line it's become known as the "Mid-Summer Classic."
This week, we've got our own luscious lineup of all-star unpasteurized namazake that make for a pretty classic mid-summer tasting menu.  Our featured sake selections include:

Denshin Natsu "Summer"
Daiginjo
(Fukui)
New-to-Washington and exclusive to Saké Nomi!  Sunflower yellow tint with notes of honeysuckle, chamomile, and roasted marshmallow in the nose. Soft, creamy mouthfeel, with significant weight.  Rich, mellow, and clean, but with a hint of smokiness. 
Seikyo "Omachi" Namazake
Tokubetsu Junmai
(Hiroshima)

Soft & citrusy, with a luxurious, almost viscous mouthfeel.  Notes of grapefruit and lemon throughout, creating a wonderful, beguiling contrast between the sharpness of the acidic citrus elements and the silky texture.  Traces of minerality and astringency on the edges make it an ideal pairing for oysters on the half-shell.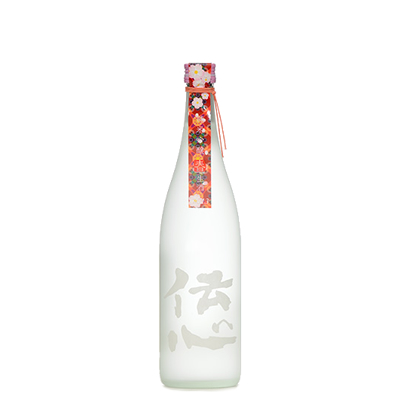 Denshin Haru "Spring"
Junmai Ginjo
(Fukui)
This nama (unpasteurized) genshu (undiluted) has a brilliant golden hue with a gorgeous floral and candied bouquet.  Richly flavored, with intense ripe peach fruitiness on the palate.  Viscous, almost syrupy texture is nicely contrasted with perfect acidity.
Oyama "Nama"
Tokubetsu Junmai
(Yamagata)
Slight golden hue.  Soft, round mouthfeel, with flavors of cinnamon and apples.  Clean, soft, and mellow, with a touch of minerality.  Oyama means "big mountain," so enjoy the ascent!
Hakkaisan Shiboritate Genshu
Honjozo
(Niigata)
Clean, mild sea breeze aroma.  Soft and clean flavors on the palate, with a hint of creaminess.  Very faint sweetness is present, but tending toward dry in the finish, making this unpasteurized and undiluted beauty fresh and full, without the fruit.
Kubota
Ginjo
Genshu (Niigata)
Very faint golden tint with notes of Asian pear and cream in the nose.  Soft, moderately full mouthfeel, with sweetness and roundness in the beginning palate, giving way to a drier, lingering genshu tingle in the finish.
We'll be offering these wonderful, mostly seasonal, treats by the glass, flight, and bottle throughout the weekend, while supplies last.  We understand that our distributors' stock is running very low, so please don't hesitate if you're interested in coming by for a taste and snagging a bottle or two.
As always, thank you for reading, and for all your kind referrals.  We hope to see you at Saké Nomi again soon.

Kanpai!
Johnnie & Taiko