The Return of  Urakasumi Zen and Sougen
These are a few of my fav-o-rite things!   
Of the questions I'm asked on a nearly daily basis that DON'T have to do with sushi (Thanks, semi-literate Yelpers!) or the viability of America's only premium saké shop and tasting bar that doesn't serve sushi (We've somehow managed to be here for eight and a half years.  How's YOUR business?), the one I don't tire of, but often have difficulty concisely answering is "What's your favorite sake?"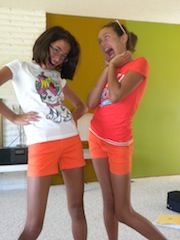 I usually launch into a stutteringly verbose soliloquy about selling only sake we drink ourselves and changing our menu every week to encourage folks to find some new favorites, and how asking me that question is like asking which of my children I love most (
She
knows, and that's all that's important).
The truth is, I have many favorites, and sometimes I develop "crushes" on sake that last for weeks before I move on to the next new love, but when the former favorites show up on the rotating menu I'm reminded again of why I was so enamored in the first place.  It's complicated.
That being said, I have developed somewhat of a "desert island" list of sake of which I never tire and have not ceased to be amazed by their enchanting, transformative powers.  
Two such favorites are once again available to us, and we'd like to share them with you.  They are:
Urakasumi "Zen"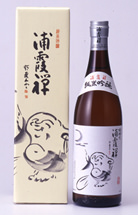 Brewery: Saura (est. 1724)
Region: Miyagi
SMV: +1
Type/Polish Ratio:
Junmai Ginjo
/50%
Tasting Notes: Soft and melting, with wonderfully full, smooth mouthfeel.  Light yellow tint with aromas of minerals and yeast.  Notes of peaches on the palate.  Incredible viscosity in this highly polished (daiginjo level) saké almost makes texture more dominant than flavor.
Additional Note: In the mid- to late 60s, Urakasumi Zen was created with the intention of exporting it to France, where Zen Buddhism was becoming popular.  Due to a variety of complications, the brewery never ended up exporting the high-end brew to France, but they did release it domestically to enthusiastic praise. 

Price: $90/720 ml bottle (10% discount on 4 or more)

Sougen "Pride of the Samurai"

Brewery: Sougen (est. 1768)

Region: Ishikawa

SMV: +2.5

Type/Polish Ratio:

Junmai

/55%

Tasting Notes: Barely golden tint, with a full, grainy, herbal aroma reminiscent of sourdough bread.  Soft, light, and thin mouthfeel, yet deep-flavored and rich in umami.  This is a saké of substance with a finish that lingers like a pleasant acquaintance.

Additional Note: Our "sake daddy," John Gauntner, has referred to Sougen as "the velvet-covered Mack truck."

Price: $50/720 ml (10% discount on 4 or more)

If you're interested in ordering either of these fantastic sake, please get in touch with us by Wednesday, Feb. 24, and the bottles will be available for pick up at the shop on Friday, Feb. 26.