New Sake Arrival & Tasting 
Takizawa Junmai Ginjo & Takizawa Junmai 
We anticipate adding a lot of new-to-Washington brews in 2016, and we're pleased to announce that our first couple selections (arriving today, and featured thru Saturday!) are Takizawa Junmai Ginjo and Takizawa Junmai, brewed by Shinshu Meijo Brewery in Nagano Prefecture.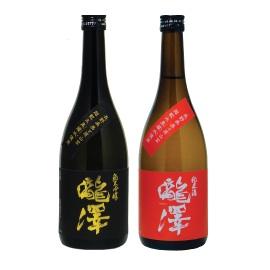 The classy black label bottle on the left is the Junmai Ginjo.  With notes of candy and white pepper and cinnamon in the nose, it's mildly sweet and super soft on the palate.  My notes quote Taiko as saying, "Gorgeous!" but since we were near the bottom of the bottle at that point, I can't tell if she was referring to the sake or yours truly.  (Wishful thinking, I know, but a guy can dream . . .)
The red label Junmai shows fragrances of brown sugar and apple in the nose.  On the palate, it's soft and pleasantly round with a dry finish showing a touch of green apple tartness.  The Junmai exhibits exceptional balance, making it comfortable, casual, approachable, and eminently "sessionable."
Both of these Takizawa selections are terrific bargains, and we hope you'll stop by for a taste.  In this initial allotment, we have a limited number of bottles to sell, but we'll also be pouring them by the glass/flight at:
Thursday, Jan. 28: 5- 10 pm (featured as part of our "Sake & Civics/Polished Rice & Politics" screening of the debate)
Friday, Jan. 29: 2- 10 pm
Saturday, Jan. 30: 2- 6 pm
As always, thanks very much, and we hope to see you soon!
Arigato & Kanpai!
Johnnie & Taiko