Greetings, Nomidachi!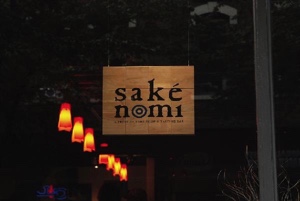 We hope you and yours are enjoying the summer, though to us it feels as if it's flying by.  While we can't slow down the passage of time, we'll continue to do our best to make it a most enjoyable journey by providing you opportunities to partake in the best premium sake available in the U.S.

This Week's Menu: Featuring Kubota
Asahi Shuzo, established back in 1830, is the largest brewer in Niigata prefecture, one of the biggest sake producing regions in Japan.  Asahi spearheaded Japan's "Ginjo Boom" of the 1980's, and gave birth to the prestigious Kubota brand of sake in 1985.

We heard a rumor that a representative for Kubota will be dropping by for a visit this week, and that inspired us to do something unique and unusual for this week's menu.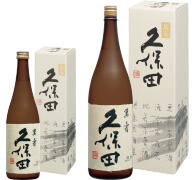 For the first time ever in Seattle, this week at Saké Nomi you are able to do a modified "vertical tasting" of Kubota's most sought-after offerings: Manju (junmai daiginjo), Hekiju (yamahai junmai daiginjo), and Senju (a rare tokubetsu honjozo).

Just for fun, we've rounded out the rest of the menu with brews from
another Niigata mainstay, Kikusui ("Chrysanthemum Water"), and yes, the ginormous 1-liter version of the "pocket rocket" is included.
Limited Seasonal Release Arrival(s)
Denshin Natsu "Summer" Daiginjo Namazake
Denshin puts out a different namazake bearing each season's name, and we have thoroughly enjoyed the

offerings for spring and winter thus far.  Next up for us is Natsu.  "Summer" is a gravity-dripped daiginjo made from top quality Yamada Nishiki rice milled to 50% of its original size.  Since this is a first-time Washington offering, we haven't had a chance to do any detailed tasting notes, but here's what the importer has to say about it:
"This is a limited seasonal product from DENSHIN series for summer. A Daiginjo Namazake (Unpasteurized) which is pleasant fruity aroma, and transparent feeling when it goes down your throat. For the pressing process, we use "FUKURO-TSURI". This method is to let the bags which each contain 10L of moromi hang inside of the tank, so that gravity is the pressure. We collect only dripping liquid and bottle it."
Price: $60/720 ml bottle (10% discount on orders of 6 or more bottles)
ETA: First week of August 2016


We are also excited to let you know that two of our most popular seasonal offerings are making a "comeback" and will be available sometime next week.  They are:

Seikyo "Omachi" Namazake Tokubetsu Junmai (Hiroshima)             

One of our most popular seasonal selections!  Soft & citrusy, with a luxurious, almost viscous mouthfeel.  Notes of grapefruit and lemon throughout, creating a wonderful, beguiling contrast between the sharpness of the acidic citrus elements and the silky texture.  Traces of minerality and astringency on the edges make it an ideal pairing for oysters on the half-shell. 
Brewed with Omachi rice, the oldest recognized sakamai ("saké rice"), discovered at the tail end of the Edo era (1603-1868).  Omachi is often referred to as maboroshi,meaning "phantasmic" or "mystical," having to do with the difficulties involved in cultivating it and the superlative saké it can produce.
Price:  $52/720 ml bottle (10% discount on orders of 6 or more bottles)
ETA: Next week

Denshin Haru "Spring" Junmai Ginjo (Fukui)                                                                  
This nama genshu (undiluted) has a brilliant golden hue with a gorgeous floral and candied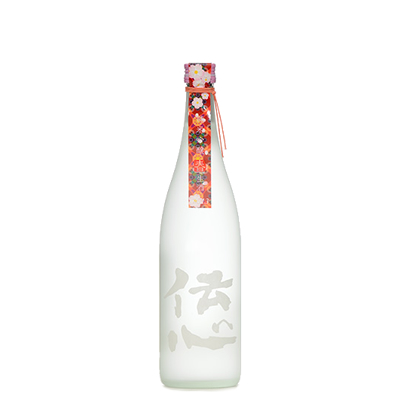 bouquet.  Richly flavored, with intense ripe peach fruitiness on the palate. Viscous, almost syrupy texture is nicely contrasted with perfect acidity.  Very limited production and distribution -- this has been one of our favorite new brews from the past couple years.
Price:  $45/720 ml bottle (10% discount on orders of 6 or more bottles)
ETA: Next week
Unfortunately, these seasonal release brews are usually in such short supply that they are not available at the shop for very long.  If you're interested in ordering a bottle or two (or 6, for the discount, you know), please get in touch, and we'll be glad to set something aside for you.

Thanks very much for reading, and we hope to see you at Saké Nomi again soon.

Kanpai!
Johnnie & Taiko