Spring Seasonal Release Namazake
Orion Beer in cans 
"Gorgeous Plum" Junmai Daiginjo "One Cup" 
Two of the season's first spring release namazake have arrived, and they're available for purchase by the glass, flight, and bottle.  They are: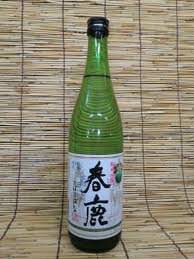 Harushika "Spring Deer" Shiboribana Junmai Ginjo
Slight yellow tint, with essence of strawberry and gardenia.  Clean and vaguely citrus. Tingly and astringent character, with mineral notes in the somewhat dry finish.  
Price: $44/720 ml bottle
Koshi no Homare Shiboritate Junmai Nama Genshu
Elements of rice and yeast in the nose.  Entry is quiet and soft, but then the brashness and boldness of the genshu (undiluted saké) makes its presence known.  A coating, dairy-like, "feel the heat" spread to the finish.  Direct and unostentatious; it's all about the character of the local rice.
Price: $40/720 ml bottle 
Orion Beer: Now in cans!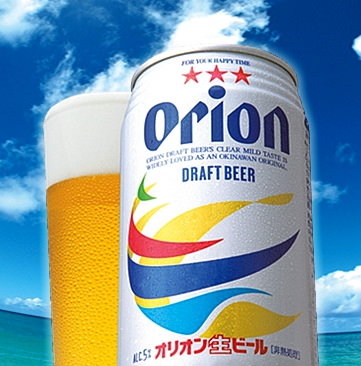 Orion Beer, the famous Okinawa original, is now available in convenient cans.  Pop the top, close your eyes, and savor the crisp, clean goodness of the Japanese tropics.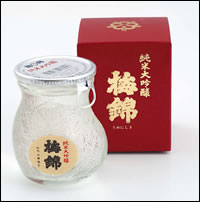 Umenishiki "Gorgeous Plum"
Junmai Daiginjo "One Cup"
U menishiki's "Gorgeous Plum" junmai ginjo has always been one of our favorite genshu-style (undiluted) sake.  This new "one cup" junmai daiginjo offering from Umenishiki was first introduced in 2006 and won the grand prix at that year's "Japan Sake Champion Cup," also picking up awards for design and in the "Picnic for Cherry Blossom" category (Note to self: get yourself invited to that competition!).
We had the pleasure of previewing the sake yesterday, and it is savory, elegant, and delicious in a conveniently compact, eminently giftable package.   Price: $15/130 ml cup