Seasonal Treats Arriving Soon:
Denshin Haru ("Spring") & Masumi Arabashiri ("First Run")
We're thrilled to announce the imminent arrival of a couple Saké Nomi favorites that have come to symbolize the change of seasons and the exuberance of spring.  They are: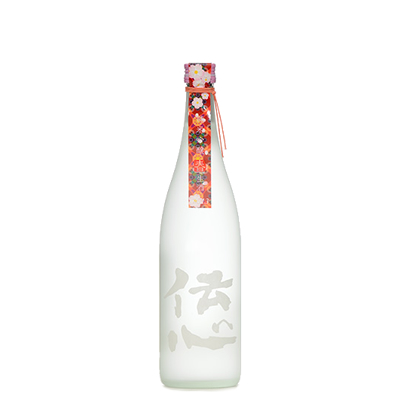 Denshin Haru ("Spring") Junmai Ginjo Nama Genshu
It looks like our initial allotment on this gem is about 36 bottles.  We expect it to go quickly, so please get in touch ASAP if you're interested!  Our notes:
 "This nama (unpasteurized) genshu (undiluted) has a brilliant golden hue with a gorgeous floral and candied bouquet.  Richly flavored, with intense ripe peach fruitiness on the palate.  Viscous, almost syrupy texture is nicely contrasted with perfect acidity.  Very limited production and distribution, so drink early and drink often!"
Price: $45/720 ml bottle (10% "case" discount for orders of 6 or more)
Available: Tuesday, May 10 

Additional Note: The brewer of this and other delicious Denshin varieties will be at Saké Nomi for a special "Meet the Brewer" tasting on Tuesday, May 24 -- mark your calendar and please plan on joining us!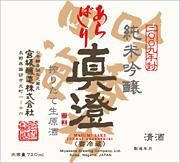 Masumi Arabashiri
Saké Nomi's best-selling seasonal release sake, Arabashiri means "first/rough run," and is the first bit of free-run sake that comes out of the old fashioned fune press (the one that looks like a big tub, and into which the fermented mash is placed in finely perforated cloth bags).  Since no pressure is applied to the sake, it can be extremely vibrant and somewhat brash, and it is just about as fresh as it gets.  "Spring in a glass," as we like to say.
Masumi Arabashiri is super fruity (melons & pears), and has a pleasantly crisp acidity.  In addition to being a junmai ginjo namazake, it's also a genshu (undiluted sake), so at 17-18% alcohol, it packs a lovingly assertive punch.
Price: $50/720 ml bottle (10% "case" discount for orders of 6 or more bottles)
ETA: May 10-17 (will update as date is confirmed by distributor)

It's a big help to us, with our distributors, if you're able to "pre-order" these limited availability sake, and please remember you will NOT be charged for the sake until it arrives.
Should you have any questions or require additional information about these, or any of our other premium sake selections, please don't hesitate to get in touch.
We look forward to hearing from you, and we especially look forward to raising a glass or two of these beauties with you in the coming weeks!
---