Happy Sakétoberfest , Nomidachi!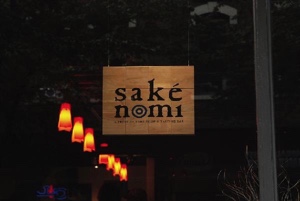 So much good stuff happening in this, the saké-ist of all months, Sakétober.  Let's get right to it!
(PLEASE NOTE: With the Seahawks enjoying their bye week, we WILL be open regular hours this Sunday, Oct. 9, from Noon to 6 pm.)
Special Tasting of New Seasonal Release:
Masumi Hiyaoroshi
This very limited (only 10 cases in the state!), new-to-Washington seasonal release arrives today, October 7, around 5 pm.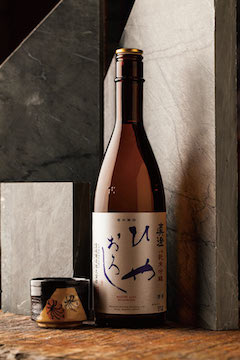 Most sake have been pasteurized twice, once before the customary six-month aging period, and then again before the sake is shipped from the brewery.  Hiyaoroshi sake undergoes just the initial pasteurization, and is released in the early fall, when temperatures have cooled and a second pasteurization is deemed not necessary.

We will have the Masumi Hiyaoroshi available for purchase by the glass and by the bottle throughout the weekend, while supplies last.


The Return of Saké Nomi Favorite
Houraisen "Wa" Junmai Ginjo

We're pleased to announce the return of one of our "desert island" sake, Houraisen "Wa" Junmai Ginjo from Aichi prefecture.

Featured on this week's menu, Houraisen Wa ("Harmony") is soft, full, rich, and

mildly sweet, with a gentle acidity.  It's a great example of a sake that shows a lot of fruit (definitely a grape thing going on there), yet it is not unpleasantly or cloyingly sweet.  A mellow sake that is meant for slow, relaxed enjoyment (good luck with that!), the "wa" in the name means "harmony," and comes from the proverb, "Harmony produces good sake."

Originally introduced a few years back at $60/720 ml bottle, we're happy to be able to offer it now for $50/720 ml bottle.


Upcoming Sakétoberfest Happenings:
Wednesday, Oct. 12: Meet the Brewer
Please join us from around 6 pm on Wednesday, Oct. 12, as we welcome the owner of Kasumi Tsuru Brewery and pour their excellent Kimoto Extra Dry Honjozo, and introduce their Yamahai Junmai Ginjo to the Washington market.
Friday, Oct. 14:  Sakeman Tasting
One of those masked maniacs known as Sakeman will be joining us for what promises to be a raucous tasting event featuring the brews of the import company, Kuramoto US, from 6 pm.


Saturday, Oct. 15:  Jazz with TReS
Do you like Japanese?  Do you like jazz?  If you answered "yes" to either of those questions, then you should join us in welcoming the Tokyo jazz trio, TReS for a little get together on Saturday, October 15 from 8 pm.  Jazz AND saké: can you dig it?  We thought that you could.

Thanks & Kanpai!
Johnnie & Taiko