Greetings, Nomidachi!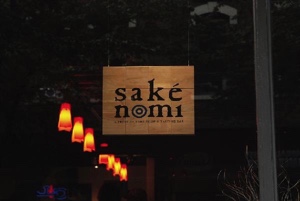 'Just a quick note to let you know about some special sake, as well as some operating schedule adjustments this week.
Masumi Hiyaoroshi
For those of you who could use a reminder, hiyaoroshi is a style of once-pasteurized sake we see around this time of year, and it has come to symbolize "autumn in a glass" for us.

Most sake have been pasteurized twice, once before the customary six-month aging period, and then again before the sake is shipped from the brewery.  Hiyaoroshi sake undergoes just the initial pasteurization, and is released in the early fall, when temperatures have cooled and a second pasteurization is deemed not necessary.
We will soon be receiving the Washington debut shipment of Masumi Hiyaoroshi, a very limited (only 10 cases in all of Washington!) seasonal release.  As such, we have no detailed tasting notes available, but according to the importer, "Hiyaoroshi acquires a patina of flavor depth, while retaining its youthful freshness."  Most of you are familiar with Masumi's other outstanding sake by now (Arabashiri, anyone?), so we're sure you have as much confidence as we do that this will be another outstanding offering from the renowned brewery.  If you can hang onto it that long, it'll make a very special Thanksgiving treat.
PRICE: $50/720 ml bottle (10% "case" discount on orders of 6 or more bottles)

Order by: Saturday, 9/24
ETA: 9/27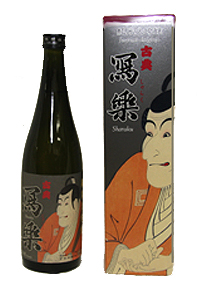 Sharaku Junmai Daiginjo
This sake has been a Saké Nomi standard since the year we opened.  Unfortunately, the distributor has recently informed me that they will soon be discontinuing it.  That's the bad news.  The good news is that they've reduced the price, and they have a pretty decent amount of stock available (something like 7 or 8 cases).
Our notes:  Cinnamon and nutmeg spices in nose, with butterscotch notes on palate.  Buttery, rich, balanced, smooth, round, and slightly plump.  Low-key, but elegant.  Match with medium rare beef or other rich dishes.  The bottle's classic print of a kabuki actor is by ukiyoe artist Sharaku, circa 1794.
PRICE: $40/720 ml (was $48!  10% "case" discount on orders of 6 or more bottles)  
ETA: 9/23

Order by: Thursday, 9/22


Rare Sake Still Available (but not much, and not for long!)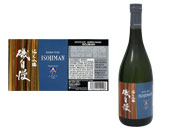 Isojiman Junmai Ginjo
We see this sake only semi-annually or quarterly, at best.  It quickly became one of our "desert island" picks after we first encountered it a couple years ago.
Tasting Notes:  Floral nose, with notes of candied fruit and a faint minty freshness.  Light and soft, with hints of peach on the palate, but not as sweet as the fragrance would lead you to believe.  The light, dry finish makes it a very approachable saké, well-suited to wine drinkers and saké "beginners."
Price: $65/720 ml
Isojiman "Omachi" Tokubetsu Junmai
A couple years ago, we received a "mistake" shipment of this saké in the 1.8L "big boy" size.  Due to some miscommunication with the importer, our distributor ended up selling us the case of 6 bottles at a discount, and it didn't take long for us to pour and sell it — unfortunately, before we were able to squirrel away a bottle to enjoy ourselves!  That won't happen again . . .
Tasting Notes:  Greenish tint, with aromas of pear and apple.  Very ginjo-esque in both aroma and flavor, with pear and citrus flavors.  Soft, full, and viscous, yet with a solid, almost "prickly" acidity, and a finish that hangs around and makes its presence felt.  Brewed with Omachi rice milled to a ginjo level of 55%.
Price: $80/720 ml
CLOSED:
Wednesday, Sept. 21
It's high school cross-country season, and there's a meet we must attend.  Go Sasha & Go Federal Way Eagles!
CLOSED:
Sunday, Sept. 25
As is our custom, we continue to be closed on Seahawks home game Sundays.  Go 'Hawks!  (really, we mean it!)

Thanks & Kanpai!
Johnnie & Taiko