Hi There, Nomidachi!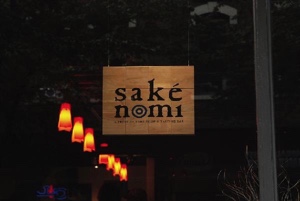 We're excited to make the announcement that a lot of our most dedicated sake fans have been awaiting:  Saké Nomi's most popular seasonal namazake, Masumi Arabashiri arrives this Friday!  Details follow below.

Also, please note that we will be
CLOSED
this Sunday, April 23 to do a college campus visit in the midwest.  Yes, people, this is actually happening.  Please drink more sake.

Thanks for reading, and Kanpai!
Johnnie & Taiko
Masumi Arabashiri Arriving Friday, April 21
(Please Order by Noon, Thursday, April 20)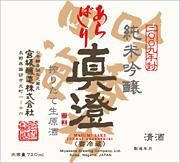 Saké Nomi's best-selling seasonal release sake, Arabashiri means "first/rough run," and is the first bit of free-run sake that comes out of the old fashioned fune press (the one that looks like a big tub, and into which the fermented mash is placed in finely perforated cloth bags).  Since no pressure is applied to the sake, it can be extremely vibrant and somewhat brash, and it is just about as fresh as it gets.  "Spring in a glass," as we like to say.
Masumi Arabashiri is super fruity (melons & pears), and has a pleasantly crisp acidity.  In addition to being a junmai ginjo namazake, it's also a genshu (undiluted sake), so at 17-18% alcohol, it packs a lovingly assertive punch.
Price: $50/720 ml bottle (10% "case" discount for orders of 6 or more bottles)
Order by: Noon, Thursday, April 20
Available in-store: Friday, April 21 around 5 pm