Konnichi wa, Nomidachi!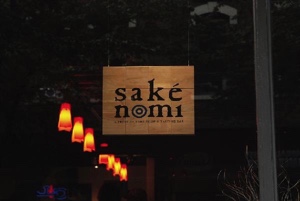 It's nice to be back, but it is extremely difficult to believe Thanksgiving is next week.  As we try to wrap our heads around that, we'll go ahead and dive into this:
Weekend Hours
Friday, 11/17: 2- 10 pm
Sat.- Sun., 11/18-19: 2- 6 pm
New & Seasonal Sake of Note
There are a few really special sake that are available to us now that might make nice additions to your holiday meal/party/gathering preparations.  
(For Tuesday, Nov. 21 in-store availability on any of the following sake, please get in touch with your confirmed order by noon Sunday, 11/19)
Masumi Hiyaoroshi
Thankfully, it's that time of year again, when we receive the autumn seasonal, once-pasteurized style of sake known as hiyaoroshi.  During our recent trip to Japan, we enjoyed a tremendous variety of this style, and after the delays involved with shipping from Japan and transport thru the raging fires of northern California (!!), this year's first hiyaoroshi selection is from Saké Nomi favorite, Masumi.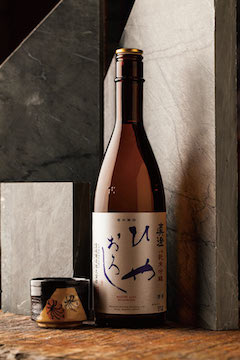 Though there is some variation in the flavor from year to year, our notes from last year's batch say: "Quince aroma with soft, delicate body and mild yamahai astringency. Very wine-like, with a dryish finish."  
We've still got access to a couple cases of this very limited release (last year, there were only 10 cases allotted to Washington state!), and we are continuing to pour and sell it until it's gone.  



The price is $50/720 ml bottle, with the usual 10% "case" discount on orders of six or more bottles. 

 
Harushika ("Spring Deer") Funa Kake Shizuku Sake
Pear juice-like coloring, with floral, minty, and mineral notes in the nose.  Soft, velvety full mouthfeel.  Karachi ("dry"), with a spicy, warm finish.  A shizuku sake, instead of being pressed at the end of the brewing process, the mash was allowed to freely "gravity drip."
Price: $125/720 ml bottle
Availability: 5 bottles
Hakkaisan Yukimuro Junmai Ginjo
As you may be aware, Hakkaisan is one of the most famous and revered brand names in the Japanese sake brewing world.  Their sake are consistently among the most popular and highly rated brews in sake specialty pubs throughout the country.  The visit to their breweries in Niigata was a definite highlight of our recent Japan trip.
A yukimuro is a snow igloo of sorts that has been used for centuries as a method to preserve foods year-round.  Hakkaisan has matured this junmai ginjo in their yukimuro at an approximate temperature of 3 degrees Celsius for three years (next to a 1,000 ton pile of snow!).  It tastes like divinely delicate and mildly fruity melting snow.
More details about the sake and the prices can be found here: http://www.hakkaisan.com/our-products/junmai-ginjo-hakkaisan-yukimuro-chozo-3-years/
Price: $110/720 ml bottle
Availability: 24 bottles
Shichi Hon Yari Shizuku Junmai Daiginjo


We've been trying to get our hands on this one for years!  Our first few bottles are being delivered this weekend.

From the importer's website:
"Tamazakae is highly polished, and slowly fermented at lower temperature. Only let it dropped by gravity after fermentation. Only small amount can be collected by this pressing method, and this is a limited item. Clear and well balanced sake because no pressure is added when pressed. Serve slightly chilled. Drink this sake by itself is good as well as having it with lightly prepared food."
You know what they mean.

Price: $110/500 ml bottle
Availability: 6/case, and the distributor has a few cases on hand


Eiko Fuji Junmai Ginjo Namachozo (once pasteurized)
We had the pleasure of tasting this one a few years ago and have anxiously anticipating its arrival to our state ever since. (From the same brewer as Saké Nomi favorite, Banryu "10,000 Ways.")

Again, from the importer's website:


"This sake is available all year-round. Nothing is wasted, each unconsumed sample bottle gets put to good use by after work research.  It is a year-round namazake, meaning that you do not need to wait until the spring to get it.  The brewery brews it, stores it at 5 degrees celcius and ships out as needed.
It has a wonderful nose–yeasty but fruity, revealing the first notes of green apple on the sake.  It is lush, light and creamy on the palate.  On the palate, the most immediate flavor is green apple, but immediately other flavors come in, rock candy, cotton candy, some banana and papaya.  It finishes with a touch of acidity."
Price: $65/720 ml bottle
Availability: In-store from Nov. 21


 
Thanks for reading.  
Arigatou, and Kanpai!
Johnnie & Taiko