Hello, Nomidachi!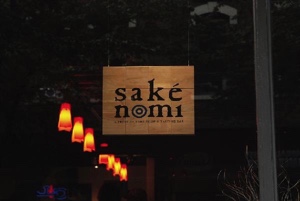 This is just a quick note to let you know that we are NOT formally recognizing the end of summer (though we definitely sense something in the air, the kids are heading back to school, etc.), and we wanted to let you know about our weekend hours and some of the delicious sake we've been most enjoying of late.
If you have a chance to pop by the shop the next couple days, please do.  We'll be glad to share some of our current favorite brews with you.
Holiday Weekend Hours
We will be open our normal hours (2- 10 pm) Thursday- Saturday and
CLOSED
on Sunday- Monday, September 2-3.
Current Favorite Sake
Thanks to our cooperative distributors, a greater variety of tremendously high-quality sake is being made available to us with greater frequency.  Some of the new-to-Washington brews we've been most pleased with include:
Kameizumi "Eternal Spring"  Junmai Ginjo Nama Genshu (Kochi)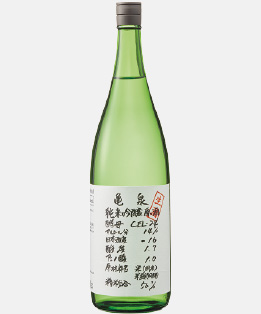 With its abundantly fruity, almost perfumed, nose of banana, strawberry, carmalized pear, and candied fruit, this sake boldly announces the presence of famed CEL-24 yeast right from the start.  Much fruitier than most of the sake we have thus far encountered from Kochi, the acidity perfectly balances the sweetness and allows one to enjoy the harmony of the flavors and aromas.  Its delicate mouthfeel and slightly lower (14%) ABV makes it just right for summer sipping.
Price: $60/720 ml bottle; $16/4 0z. glass


 Kaze no Mori "Wind of the Woods"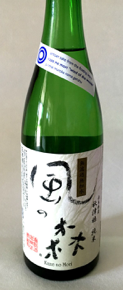 Kaze no Mori is an unfiltered, unpasteurized, undiluted muroka nama genshu, and the brewery's unique bottling process allows the sake to retain an uncommon liveliness and effervescence upon opening.  The flavors transform on the palate in intriguing and savory ways the more time you spend enjoying your glass.

Price: $34/720 ml bottle; $12/4 oz. glass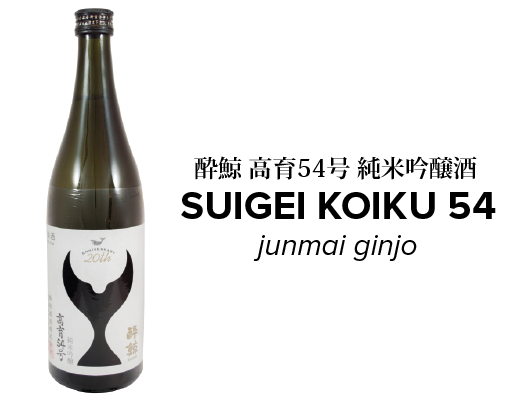 Suigei ("Drunken Whale") Koiku 54 Junmai Ginjo (Kochi)
With a SMV of +6, Koiku 54 carries on in the Suigei tradition of being on the drier, cleaner side of things, made to drink in mass quantities (like we feel all the good ones are!).  In the words of the importer, "Its inherent taste, which speaks volumes about the quality of its raw ingredients, is dry yet carries a discernible solidity.  Savor this mixture of umami-filled, refreshing acidic brew chilled, with a meal."
Price: $45/720 ml bottle; $14/4 oz. glass 

Kurosawa Ginrei Junmai Daiginjo (Nagano) 

                                 Mild greenish gold color, with notes of lavender, peach, and mint in the nose.  Pretty, clean, and refreshing, with a hint of citrus on the palate.  Light, soft texture, and terrific value in the junmai daiginjo grade. 
$44/720 ml bottle; $14/4 oz. glass





Thanks so much for reading.  We hope you enjoy a very happy holiday weekend.
Arigatou, and Kanpai!
Johnnie & Taiko