Hello there, Nomidachi!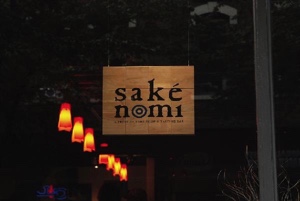 Spring seems to have sprung, and we are delighting in blossoms everywhere.  As you might guess, we have some perfect sake to mark the season, mentioned below.

What with all the basketballing going on, they call this time of year "March Madness."
Some of our favorite breweries make limited production, unpasteurized, seasonal release namazake available to us at this time of year, so we call it, "Saké Gladness."  We're expecting the first big wave of them next week, but since they are so limited, you'll want to keep an eye out for them and reserve your bottle(s) right away (tasting notes and pricing details below).
Dewazakura Omachi and Dewazakura Oka
Dewazakura is a pioneer in brewing fragrant and deliciously satisfying ginjo sake, and we're currently pouring a couple of our favorites.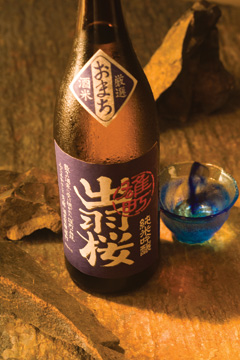 Dewazakura "Omachi" Junmai Ginjo has notes of minerals, earthiness, and candied melon in the nose.  It's soft and silky, and while the impression on the palate is one of pronounced fruitiness, with melon and citrus accents, it finishes dry.  Overall, it's kind of semi-dry, thus lending itself to "session" drinking, where it is neither overwhelming nor pedestrian.  Price: $90/1.8L bottle; $45/720 ml bottle; $12/4 oz. glass pour


Dewazakura Oka ("Cherry Bouquet") Ginjo has a woodsy bouquet, suggesting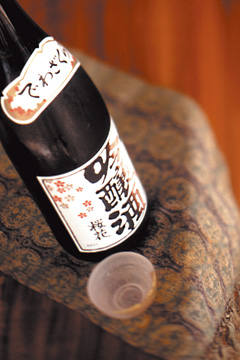 dark cherries, and it has a smooth, almost viscous texture to the mouthfeel.  The smoky, burnt sugar element to the flavor makes it a wonderful candidate to pair with grilled meats.
Price: $85/1.8L bottle; $40/720 ml bottle; $10/4 oz. glass pour


Spring Namazake Arrivals 
(In store ETA: Friday, March 30.  Order by: Wednesday, March 28)



Rihaku "Origins of Purity" Junmai Ginjo Nama Genshu (Shimane)                
Introduced to Washington last year, and one of Johnnie's new favorites!  Fairly pronounced golden tint, with aromas of peach, mango, kiwi, nectarine, and a touch of mint.  Silky, soft mouthfeel, with citrusy flavors of young fruit on the palate.  Richness and depth of flavor with an overall impression of being substantial but not overpowering.
$60/720 ml bottle


Fukucho "Moon on the Water" Junmai Ginjo Namazake (Hiroshima)           
A little rice sediment is visible and the nose shows notes of pine needles, oranges, cloves, ginger, and persimmon.  Lively and fairly acidic on the palate (nearly carbonated!).  Juicy and sharp melon flavors contrast nicely with the sake's soft texture.
 $55/720 ml bottle


Ama no To "Heaven's Door" Tokubetsu Junmai Namazake (Akita)              
Salt and mineral essences.  The medium body and soft texture make it a good "food sake" (parmesan cheese will be delightful).  Vaguely sweet, though with a drier, somewhat sharp finish and a touch astringent in the end.  $50/720ml bottle


Thanks for reading, and we hope we will see you again soon at Saké Nomi.
Arigatou, and Kanpai!
Johnnie & Taiko