Hey There, Nomidachi!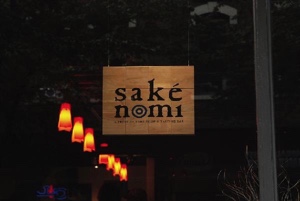 The "spring" season of limited release namazake is slowly winding down, though we will continue offering them until the distributors run out, and we're excited to say that a couple last-minute new arrivals are here just in time for Memorial Day weekend.  Saké of particular note are mentioned below.

Also, though it is, indeed, a holiday weekend, we will be open our normal business hours:
Thurs.- Sat.: 2- 10 pm
Sun.: 2-6 pm
Monday:
CLOSED
in observance of Memorial Day
Limited Release Spring Namazake
Tamanohikari "Shukon" Shiboritate Genshu (Kyoto)
The good news: After experiencing this fantastic sake at a local izakaya, we tracked down the distributor and made a fuss until they secured us a case.

The bad news: We managed to get our hands on the last case of the season, and half of it has already been sold, so there are only a half-dozen bottles up for grabs, and we'll be pouring and selling it starting tomorrow, 5/25.

Our notes: Candied fruit, cream, and pink grapefruit in the nose.  Clean, soft, and full, with a bracing genshu bite in the finish.  Elegant, yet hearty.  Very limited production, from a brewery founded in 1673 (NOT a typo).
Price: $40/720 ml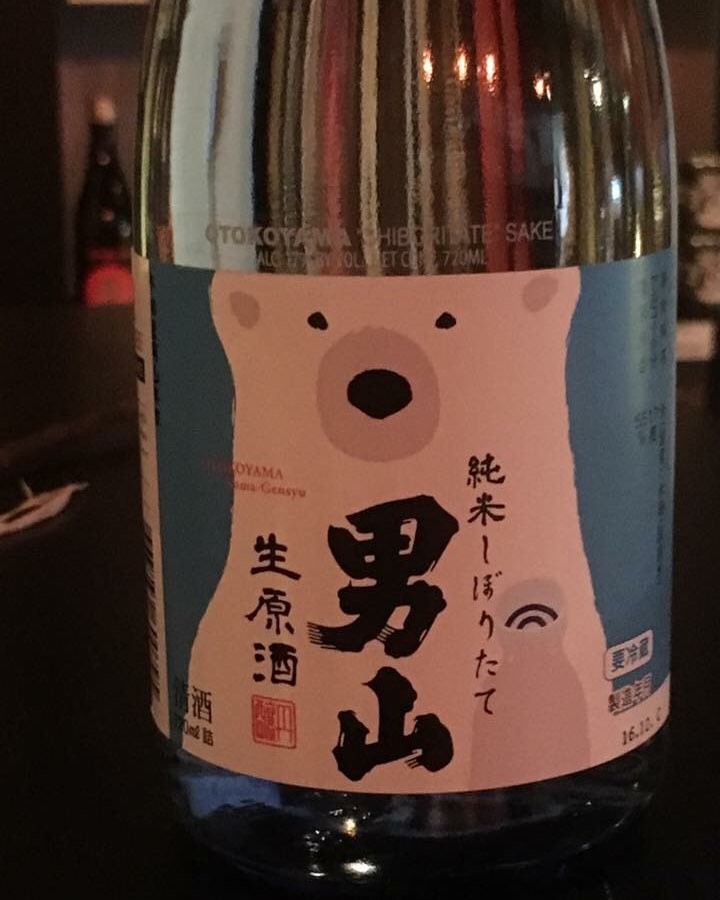 Otokoyama Junmai Shiboritate Nama Genshu (Hokkaido)
Aromas of fresh linen, bamboo leaf, and whole grain banana bread.  Clean and direct, with a hint of cream.  On the drier side, with some delayed spiciness in the finish.  And, there's an adorable polar bear on the label, which is nice.
Price: $45/720 ml





Kokuryu Ryu "Gold Dragon" (Fukui)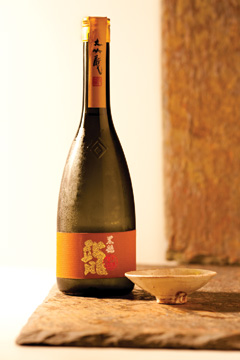 Ryu is a terrifically elegant daiginjo (the first produced by this brewery), introduced to the Japanese market back in 1975.  Apple notes in the nose with hints of cinnamon and brown sugar on the palate.  Pleasingly complex, and, again, elegant.  The bottle has a funky neck shape to enhance the acoustics of the sake being poured, and the cloth embroidered label and gift box presentation are kind of icing on this fantastic cake.
Price: $100/720 ml


Suigei ("Drunken Whale") Koiku 54 Junmai Ginjo (Kochi)
We heard about this brew from a friend in Japan who heartily recommended it, and we managed to track down the importer and arrange for our distributor to get us some bottles.  The only challenge is that it is considered a "special order" item, so we have to commit to buying case quantities.  The first 2 cases will arrive toward the end of next week, and they are going very quickly.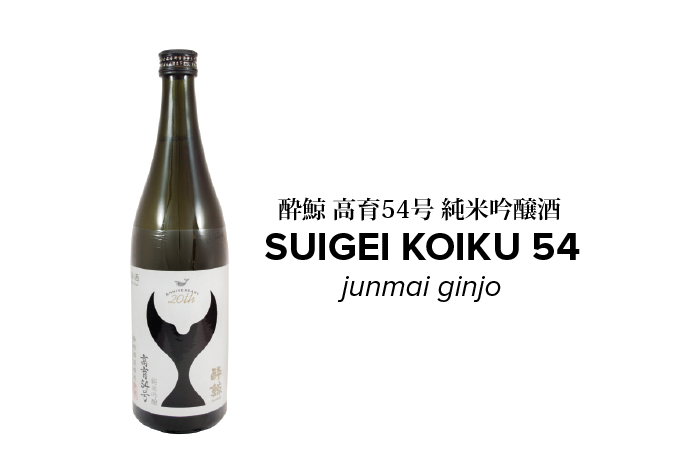 With a SMV of +6, Koiku 54 carries on in the Suigei tradition of being on the drier, cleaner side of things, made to drink in mass quantities (like we feel all the good ones are!).  In the words of the importer, "Its inherent taste, which speaks volumes about the quality of its raw ingredients, is dry yet carries a discernible solidity.  Savor this mixture of umami-filled, refreshing acidic brew chilled, with a meal."
Price: $45/720 ml bottle (10% "case" discount on 6 or more bottles)
ETA: Friday, June 1 (due to the Memorial Day holiday, I anticipate this might possibly get pushed back a week to 6/8)
Order by: Wed., May 30

Thanks very much for reading, we hope to see you soon, and please enjoy a wonderful weekend.
Arigatou, and Kanpai!
Johnnie & Taiko