Hello There, Nomidachi!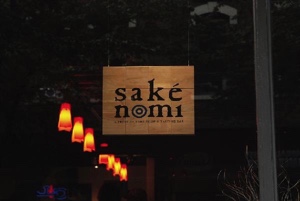 Sunday, Dec. 2: CLOSED
Though we have recently re-opened for business on most Sundays, please note that we will be CLOSED this Sunday, December 2, due to the Seahawks home game.

We will be open our normal hours today thru Saturday, 2- 10 pm.

We hope to see you soon, and Go 'Hawks!
Special Kubota Sake: Available Now!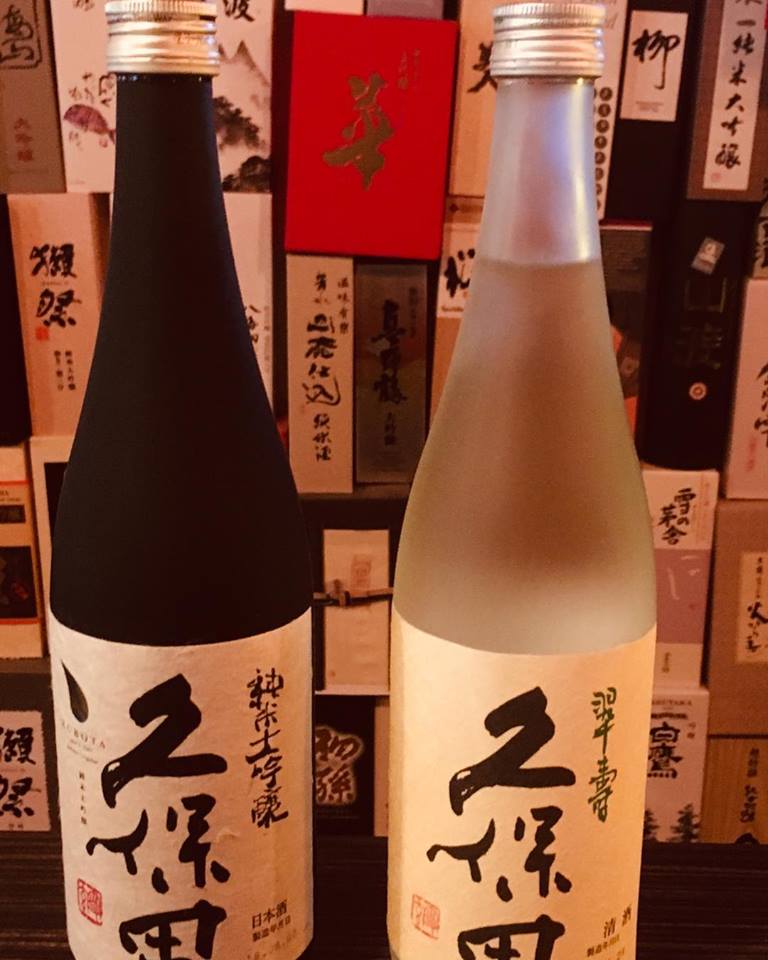 This week's menu has a decidedly Niigata bent, and we're excited to announce the availability of a couple special brews from Asahi Brewery, better known to most as the makers of the prestigious Kubota brand of sake.
In addition to the Kubota Junmai Daiginjo that we introduced a couple weeks ago (see below), we recently received the extremely limited release Kubota Suiju, an unpasteurized daiginjo.  Past allotments have sold out quickly, and some of you previous purchasers have been asking after it, so we're glad to finally have some good news for you.
That's not all the good news, though.  The price has also been reduced from $80 to $70/720 ml bottle.
We plan on selling Kubota Suiju by the glass and by the bottle throughout the weekend, while supplies last.
Our tasting notes look like this: "Very limited seasonal release introduced to the US market a couple years ago.  Mild grapefruit aroma.  Gently sweet, soft, and delicate, with low acidity.  Ethereal and damn near perfect – get out of your head and enjoy it!" 

In addition, here's a link to some information from the importer's website:  https://www.mtcsake.com/sake/ed4jenv21ppobgqaaqspiviaghyhq7
Kubota Junmai Daiginjo was previously available only in Japan on a very limited seasonal release basis.  Due to its popularity, they've decided to add it to their "regular" lineup and are also exporting some to us!

Our tasting notes:  Mellow amber-gold tint, with a complex array of fruity fragrances, including melon, cucumber, cinnamon, and honey.  Soft mouthfeel with a hint of vanilla on the palate, and mild spice in the finish.  Elegant, but with some weight and substance.
 
(Directly quoted from the brewer's website)
"The floral aroma reminiscent of pear and melon and the delicate balance of sweetness and sourness spread across your tongue each time you take a sip, and the aftertaste rolls in pleasantly like an echo."  Pure poetry.
Price: $60/720 ml bottle
Sorry! Yuzu Salt Ale:
It's Back and At a Significantly Reduced Price!

It's been our experience that all the Japanese craft beer we have access to has been of exceedingly high quality, but quite often at a premium price.

From the fun folks at Yoho Brewing, we have very much enjoyed their "Sorry! We didn't ask what YOU like" series of beers, and we're pleased to be able to once again offer their yuzu "session" ale, which includes yuzu juice and peel, as well as some sea salt.

Yoho is in the midst of a packaging change for this beer, so they are eager to sell beers in the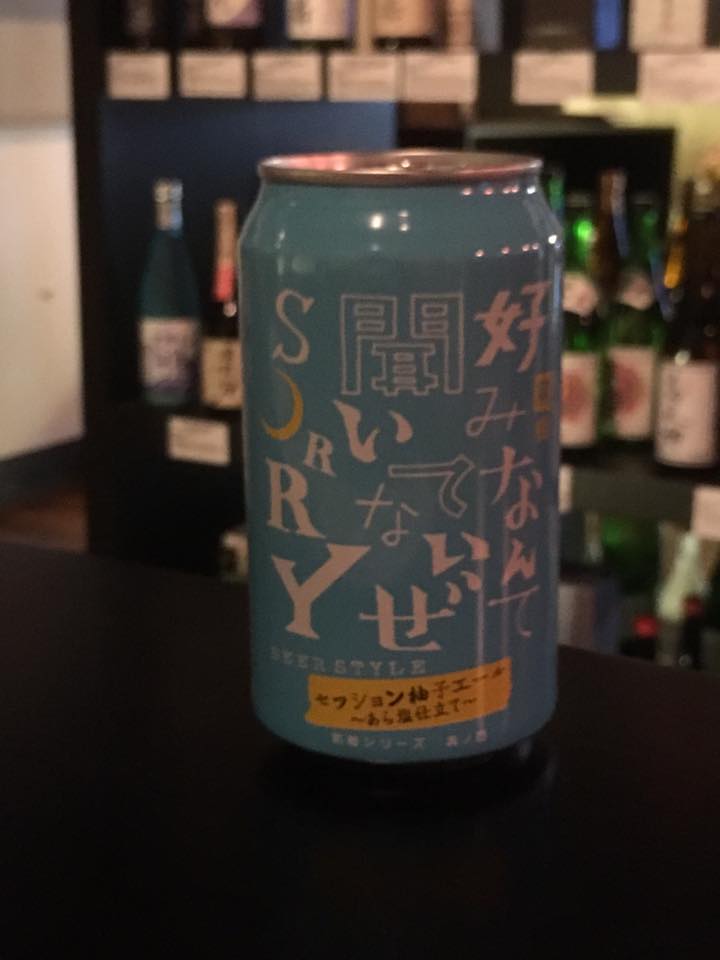 previous package, at a significantly reduced price.

The Yuzu Salt Ale was previously $10/350 ml can, and we are now able to sell it for half that, so it's now just $5/350 ml can.

Our distributor has a bit of stock to move, and we're glad to help, so if you're interested in buying a 24-can case, please get in touch, and we'll make you a screaming deal.

Thanks for reading.  We hope to welcome you back to Saké Nomi again soon.
Arigatou, and Kanpai!
Johnnie & Taiko