Konnichi wa, Nomidachi!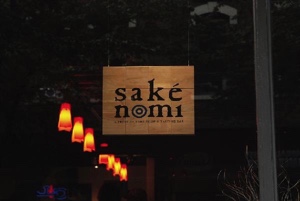 We've rolled out the sake barrels, and Saketoberfest is in full swing!
Here's a quick mention of some of the delights we'll be featuring throughout the weekend and while supplies last.
New, Limited Release Sake: Shichi Hon Yari Hiyaoroshi
A quick refresher on what hiyaoroshi is all about:  While most saké undergoes two pasteurizations (once before the six-month ageing period, and once again before being bottled, prior to shipment), the hiyaoroshi are released in autumn, when temperatures have cooled a bit, and forego the second pasteurization.  This allows them to retain hints of the freshness and "zing" of namazake (unpasteurized saké).



One of our favorite hiyaoroshi style sake arrives this week: Shichi Hon Yari Hiyaoroshi "Autumn Assassin."  Don't let the English moniker scare you -- we promise it's safe!  From Shiga prefecture, the 15th generation owner of this brewery and his 4-person crew are committed to using only local ingredients, including the Yamada Nishiki rice used to brew this sake.
The sake shows notes of salt, butter, and unsweetened dark chocolate in the nose.  On the palate, it tends toward earthiness, with a faint bitterness in the tail.  It'll be a great addition to the Halloween and Thanksgiving festivities, if you can stand to hold it that long.
Price: $45/720 ml bottle (10% "case" discount for orders of 6 or more bottles)
Order by: 6 pm today, Wednesday, Oct. 10
In-store: Friday, Oct. 12
New, Limited Release Sake: Masumi Hiyaoroshi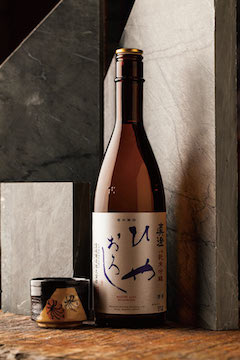 One of the most popular brews at our recent "Meet the Brewers" event was the Masumi Hiyaoroshi Yamahai Junmai Ginjo.  Unfortunately, we didn't have any bottles available for sale at that time, but we have good access to it now and are featuring it on the current menu.

This very limited release sake has a quince aroma, with a soft, delicate body and mild yamahai astringency.  We think it's very wine-like, with a dryish finish.  Definitely one of our current favorites!  Price: $50/720 ml bottle

We're also pleased to let you know that the recent phenomenally popular Phoenix Junmai Daiginjo will also be delivered to us Friday, 10/12.  Originally, we thought we'd be lucky to see another delivery of this sake from our distributor before the end of the year, but they hustled and pulled some strings for us.  If you need a reminder about what this delicious sake is all about . . .
Special, Limited Edition Sake: Tatenokawa "Phoenix" Junmai Daiginjo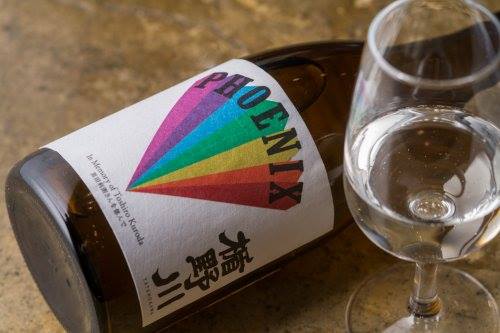 "Phoenix" is the result of a collaboration between the French pop rock band, Phoenix, and Yamagata brewery, Tatenokawa (a brewery that ONLY produces junmai daiginjo grade sake).
Phoenix is a nakadori, which means they used only the middle portion of the mash pressing (the most delicate and valued part) for this bottling.
An explanation about what makes the sake so rare and special can be found here: http://www.konbini.com/us/entertainment/phoenix-releasing-limited-edition-sake-toshiro-kuroda/
We noticed a complex mix of blackberry, mint, lavender, tree bark, and mulch in the nose.  Phoenix is light, lively, and lissome on the palate, with pitch-perfect acidity.  It's making a lot of noise in the sake world, and we understand why: it's freaking delicious!
We will receive at least 12 bottles, but we're hoping to have access to another case, and will begin pouring the sake here at the shop when it arrives.  The last time we had this sake, it literally flew off the shelves, so if you'd like us to hold any for you, please contact us ASAP!
Price: $60/720 ml bottle
Order by: Noon, Thursday, Oct. 11
In-store: Friday, Oct. 12

Thanks for reading.  We hope to raise a glass of the good stuff with you real soon!
Arigatou, and Kanpai!
Johnnie & Taiko