Greetings, Nomidachi!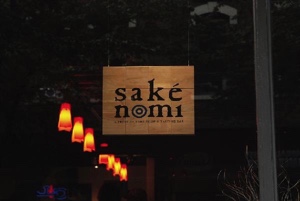 We'll just dive right in  . . .
"Dry" Sake: What it is (and what it is not)
On a pretty regular basis we have customers come in to Saké Nomi and declare they want to purchase, and only enjoy, "dry" sake.

Fairly early on in our experience of dispensing premium sake, we came to understand that dryness and sweetness in sake is not necessarily perceived or experienced the same way as they are in other beverages (particularly, wine).  One thing that led us to believe this is that the customer who came in declaring their undying preference for dry sake inevitably purchased sake that definitely showed some fruitier aspects and we wouldn't describe as being dry at all.  Many times these customers leave kind of shaking their heads and muttering something along the lines of, "I thought I liked dry sake . . ."

Of course, sake tasting is highly subjective, and everyone's palate is highly individualized, but in an effort to differentiate the sweet vs. dry thing in sake, we have gradually come to describe premium sake more in terms of those that show some fruity aspects or notes, and those that do not.

In Japanese, dry sake is described as being karakuchi (kara being "dry," or even "spicy,"), and it is sometimes modified (for marketing purposes or shock value?) to cho-karakuchi or o-karakuchi, which translate roughly to "super dry."

We recently came across an article that described how karakuchi became part of the sake lexicon, and it seems as though it originally came into play post- World War II, in reaction to the proliferation of an extremely sweet style of sake known as sanbaijou, a type of sake resulting from wartime rice rations and the addition of multiple adjuncts (distilled alcohol, sugar, etc., even MSG!) to essentially triple (sanbai = 3 x) brewing batch volume.  Once the rice rations were lifted, brewers wanted to distinguish their time-honored, high-quality sake from the sweet stuff, and karai (dry, spicy) was used not to necessarily describe the flavor of the sake, but as an antonym to "sweet."  Gradually, karakuchi sake developed an image of being high class/high quality, and we suspect some folks still favor this term when ordering their sake to show how high class/high quality they are.

We're still convinced there are only two kinds of sake: good sake and bad sake.  We're also convinced that life's too short to drink bad sake, so please be confident in your palate and drink what you most enjoy, with those whose company you most enjoy.

But, if you insist on "dry" sake, we've got a new one you must try . . .
Akishika O-Karakuchi Junmai Ginjo Muroka Nama Genshu
(now available and featured on this week's menu)
Quick vocabulary review: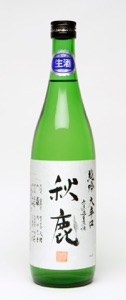 Muroka: unfiltered (non-charcoal filtered)
Nama: unpasteurized
Genshu: undiluted (cask strength)

(*cue theme from Shaft*)
O-karakuchi: dry as a mother— Watch your mouth! I'm just talking 'bout this sake!  Seriously, probably the "driest" namazake we've encountered.
Our notes: Golden tint with bamboo essence in the nose.  Fairly full mouthfeel.  Opposite of "fruity."  Dry and tart with a slightly peppery finish.
$60/720 ml bottle; $16/4 oz. glass
And, though we've mentioned it quite a bit lately, this one's the polar opposite of dry, one of our new favorites, and also featured on this week's menu:
Kameizumi "Eternal Spring"  Junmai Ginjo Nama Genshu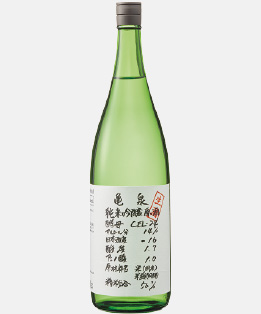 With its abundantly fruity, almost perfumed, nose of banana, strawberry, carmalized pear, and candied fruit, this sake boldly announces the presence of famed CEL-24 yeast right from the start.  Much fruitier than most of the sake we have thus far encountered from Kochi, the acidity perfectly balances the sweetness and allows one to enjoy the harmony of the flavors and aromas.  Its delicate mouthfeel and slightly lower (14%) ABV makes it just right for summer sipping.
Price: $60/720 ml bottle; $16/4 0z. glass



"Meet the Brewers" Tasting Event: Dewazakura and Masumi
Monday, September 24 @ 6 pm

Yes, you read that right: we're going to be open on a Monday later this month in order to welcome some very special guests who will come bearing delicious gifts.

Please join us Monday, September 24 @ 6 pm for a special presentation of a variety of premium sake from the makers of Dewazakura (Yamagata) and Masumi (Nagano) sake.

We'll be featuring some rare and seasonal brews at this tasting, and you won't want to miss it!


Thanks so much for reading.
Arigatou, and Kanpai!
Johnnie & Taiko