Happy New Year, Nomidachi!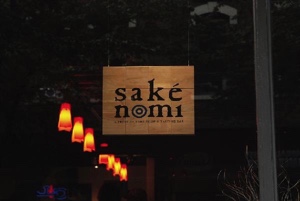 Belated season's greetings and best wishes for a healthy and happy 2019!
We appreciate your support in years past, and we hope you're up for joining us on this journey into the future.  2019 will be a busy (and, potentially, very messy) year in our beloved Pioneer Square neighborhood with all the construction projects that are transforming this section of the city, and we'll continue to depend on your patronage and goodwill as we battle the perception that the 'hood will somehow be unreachable.

We're not going anywhere, and there will be no disruption to access to Saké Nomi during construction, so let's drink to that and dive right into 2019!
Hours of Operation
We're back to our "normal" schedule for the foreseeable future, which is:
Tues.- Wed., Fri.- Sat.: 2-10 pm
Thursday: 5-10 pm
Sunday: 2-6 pm

We apologize for any inconvenience, but if you have any questions as to whether we're open, please give us a call @ 206-467-SAKE (7253).
Year in Review: 2018's Best Selling Saké
It's always interesting to take a look back and see what some of our most popular brews were in previous years, and in 2018 our nomidachi continued to express their good taste via their retail purchases.  Our best sellers (by retail volume) of 2018 included:

1. Bushido Ginjo Genshu (180 ml can)
2. Kaze no Mori "Wind of the Woods" Junmai Muroka Nama Genshu
     Unfiltered, unpasteurized, and undiluted (17% ABV), the brewery's unique bottling process  allows the sake to retain an uncommon liveliness and effervescence upon opening.  The flavors transform on the palate in intriguing and savory ways the more time you spend enjoying your glass. 
3. Masumi Arabashiri Junmai Ginjo Nama Genshu
*
4. Denshin Haru "Spring" Junmai Ginjo Nama Genshu
*
5. Suigei Koiku 54 Junmai Ginjo
     Pronounced golden coloring with surprising notes of caramelized sugar, dark chocolate, and melting butter in the nose.  Soft and light on the palate, it begins a touch tart but finishes dry and clean.
6. Suigei "Drunken Whale" Tokubetsu Junmai
Dry, with moderate impact and a clean, vaguely mineral taste.  Made to drink in vast quantities for serious saké drinkers!  "Drunken Whale" refers to an Edo-era (1603-1868) saké-loving lord.
7. Kaiun "Better Fortune" Junmai Ginjo
A New Year's tradition like no other!  Intriguingly elusive, drinking one minute dry, the next minute sweet and displaying a gentle, layered balance of sweet, dry, and astringent elements.  Golden tint due to lack of charcoal filtration -- the spring water source is so pure, no filtration is required.
(tie) 8. Seikyo "Omachi" Namazake Tokubetsu Junmai
*
(tie) 8. Fukucho "Moon on the Water" Junmai Ginjo Namazake
*
(tie) 8. Kameizumi "Eternal Spring" Junmai Ginjo Nama Genshu
*
         With its abundantly fruity, almost perfumed, nose of banana, strawberry, carmelized pear, and candied fruit, this sake boldly announces the presence of famed CEL-24 yeast right from the start.  The acidity perfectly balances the sweetness and allows one to enjoy the harmony of the flavors and aromas.  Its delicate mouthfeel and slightly lower (14%) ABV makes it just right for relaxed sipping.
9. Kubota Suiju Daiginjo Namazake
10. Takatenjin "Sword of the Sun" Tokubetsu Honjozo
       Faint golden tint, with mild berry notes in the nose. Soft mouthfeel, with perfect acidity. Vaguely sweet, but drier in the finish.  The story we heard is that this is the sake the kurabito who are brewing the sake most enjoy – so much so they had to increase production of it in order to have enough to sell to the rest of us!
*
Indicates limited Spring seasonal release, usually available March- April.
New Saké Arrivals
We're kicking off the new year with a tremendously diverse menu featuring some new and rare-to-Washington brews, including:

Isojiman
Junmai Ginjo
(Shizuoka)                                                            Dark straw/hay coloring, featuring aromas of apple, grape, and a bit of dates.  Super full, plump mouthfeel is nicely contrasted with absolutely perfect acidity. Drinking somewhat fruitier than what its +5 SMV would lead you to believe, this sake is very well-suited to wine drinkers who may not yet have been exposed to premium sake.  
$65/720 ml bottle (extremely limited availability)


Phoenix
Junmai Daiginjo
(Yamagata)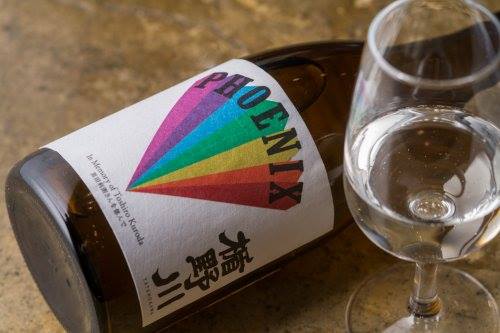 It's back!  Very limited collaboration bottling between French rock band Phoenix and Tatenokawa Brewery (junmai daiginjo specialty brewery).  Greenish gold tint, with aromas of blackberry, mint, lavender, mulch, and tree bark (according to Jazz).  Light, lively, and lissome, with perfect acidity.  $60/720 ml bottle



Zaku Ho No Tomo
Junmai
(Mie)                                                             Brand new to Washington!  Perfumed "ginjo-ka" floral nose of honeysuckle and faint smoke.  Light, silky texture, with green grape, apple and young fruit on the palate.  The suggestion of astringency and bitterness of green apple skin becomes more noticeable as the sake warms.  Basically, a junmai ginjo, masquerading as a prize-winning junmai. 
$45/720 ml bottle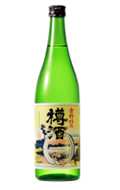 As has become our New Year's tradition, this weekend we'll also be featuring a unique cedar-barrel aged taruzake, Choryo Yoshi no Sugi Taruzake. It has a pronounced golden hue, with deep, rich wood aromas and a hint of chocolate in the nose.  There are notes of maple and brown sugar sweetness on the palate. This is the first taruzake (cedar barrel aged sake) to have been bottled for commercial sale, back in 1964.  $45/720 ml bottle; $12/4 oz. glass


Thanks for reading.  We hope to welcome you back to Saké Nomi again soon.
Arigatou, and Kanpai!
Johnnie & Taiko