Greetings, Nomidachi!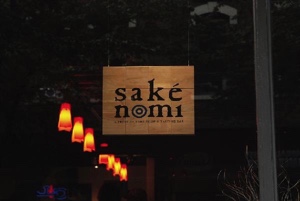 We hope you're enjoying your summer thus far, especially if you're in Seattle and earthquakes (!!) and crazy weather are your thing.
Things in Pioneer Square continue to change and (mostly) improve, and it's been a nice change of scenery to have that monstrosity of scaffolding finally removed from "our" corner of 1st Ave. and Washington St.  Things are looking lighter and brighter, and we're feeling somewhat renewed by the new view.

We've got a fun (and tasty!) event coming up with Umami Kushi on 7/27, as well as some unique sake we're featuring on the current menu throughout the weekend, and we've included some details below.
Okazu Pan & Can Sake
Sake Picnic with Umami Kushi: Saturday, July 27 @ 5-7 pm
We are very excited to be teaming up with Chef Harold Fields of Umami Kushi to bring Seattle sake lovers an opportunity to enjoy some fun craft sake and artisanal Japanese snacks at a "Sake Picnic" we are hosting at Saké Nomi on Saturday, July 27 @ 5:00-7:00 pm.
As Umami Kushi explains, "In Japan, okazu pans are known as small grab and go bread that consists of a savory filling," and for our event, Chef Harold will be offering the following okazu pan
 made using locally sourced seasonal ingredients including the dough that he makes from scratch:

Beef curry @ $5/each
BBQ tasso @ $5
Salmon & cream cheese @ $7
"Event special" @ $6

To accompany these savory treats, we'll be offering a variety of Japanese can sake (yes, that's sake in a single serving can!) from each of the premium grades at special event prices.  

Since Chef Harold and his crew are making the okazu pan specifically for this evening, it is a RESERVATION ONLY event, and you will need to make your reservation and confirmed order for which okazu pan you would like by Noon on Wednesday, July 24.

Please contact us with any questions and to confirm your reservation and order via email at info@sakenomi.us or via phone at 206-467-7253.


Fun Sake Arrivals Featured on This Week's Menu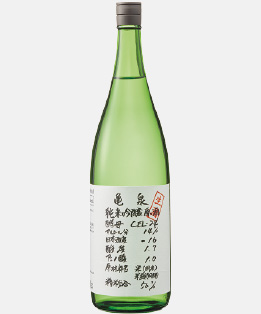 Kameizumi "Eternal Spring" Junmai Ginjo Nama Genshu (Kochi)
Finally, it's back!!  With its abundantly fruity, almost perfumed, nose of banana, strawberry, carmelized pear, and candied fruit, this sake boldly announces the presence of famed CEL-24 yeast right from the start.  The acidity perfectly balances the sweetness and allows one to enjoy the harmony of the flavors and aromas.  Its delicate mouthfeel and slightly lower (14%) ABV makes it just right for warm weather sipping. $60/720 ml bottle; $16/4 oz. glass

 
Kasumi Tsuru Shiboritate Yamahai Nama Chozo (Hyogo)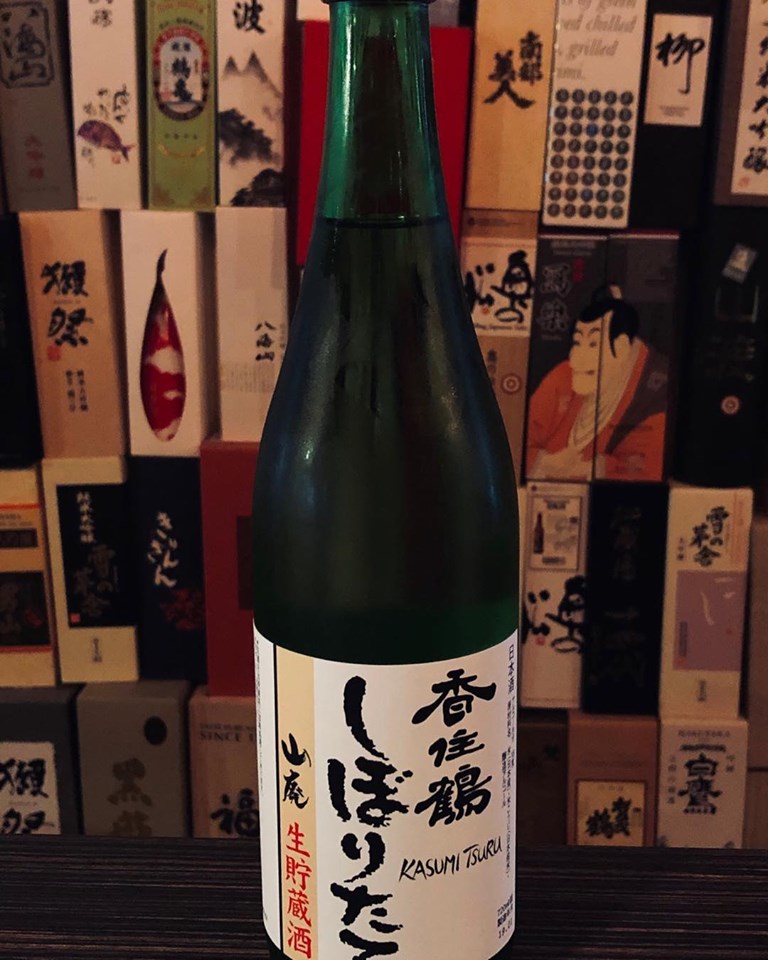 Limited seasonal release!  Light gold tending toward amber tint.  Yeasty, bread-like aroma, with a soft, light mouthfeel.  Mildly sweet in the beginning palate, ending in a drier (slightly boozy) finish.  Traces of yamahai tanginess on the edges.  Rare export of a once pasteurized (nama chozo) futsushu ("normal"/non-premium sake).
$36/720 ml bottle; $10/4 oz. glass
 
Arigatou, and Kanpai!
Johnnie & Taiko