Konnichi wa, Nomidachi!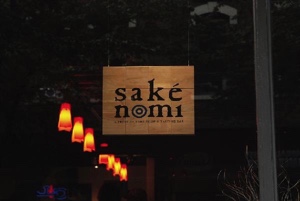 March Madness is gearing up, but for us it's all about the Saké Gladness and the exciting new arrivals spring brings.

We highlight some of our new favorites and limited release impending arrivals below.

But first, a quick word about the 'hood.

We've mentioned it before, but with the recent Highway 99 tunnel opening and beginning of the deconstruction of the viaduct, it feels like a lot of folks have the misconception that Pioneer Square must have turned into an impenetrable construction zone and are actively avoiding the area.

The reality of the situation is very nearly the complete opposite.  It is cleaner and quieter in the neighborhood than it has been for years, and parking is plentiful.  No kidding.

Please remember we and our fellow small business merchants and bars and restaurants are down here, and please help us get the word out that the neighborhood is vibrant and rolling with the punches, as it has throughout Seattle's history.
New Sake Selections:
In Stock and Available by the Glass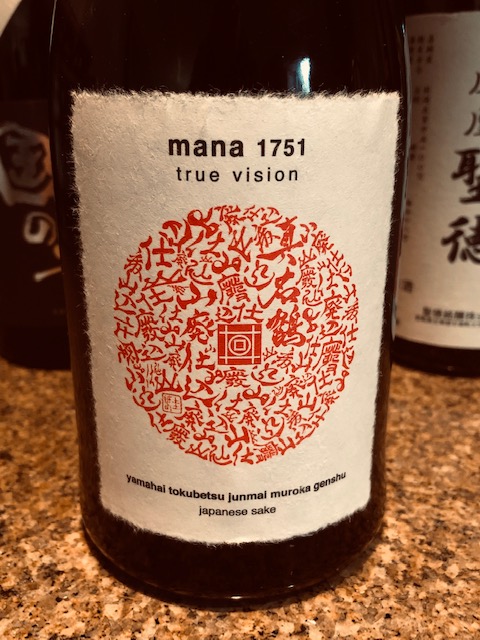 Mana 1751 "True Vision"
Tokubetsu Junmai
(Fukui)                                                          
Brand new to Washington!  This "special" tokubetsu junmai (rice milled to 60%) is also a yamahai muroka genshu, which would lead one to assume all kinds of wildness and intensity going on, but it's actually very delicate and elegant.  Deep gold coloring, with notes of brown sugar, pumpkin, and smoke in the nose.  Full-bodied and a touch tart (plum), and the dryish finish shows some astringency.  Full of umami and nicely balanced, with good acidity.  Color us very impressed.  $45/720 ml bottle 
Tatenokawa "50" Nakadori
Junmai Daiginjo
Dewasansan (Yamagata)                                                               
From the junmai daiginjo exclusive (that's all they make) brewers of perhaps our favorite sake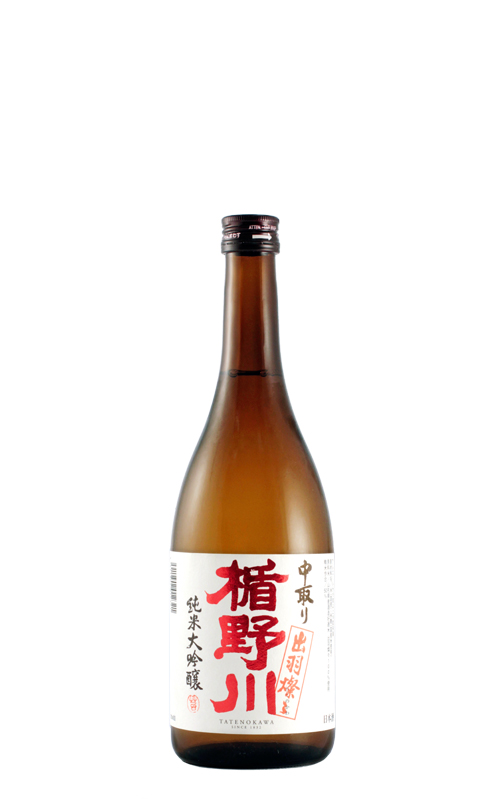 from the last year or so (PHOENIX), this sake is also a nakadori, meaning it is from the most prized middle portion of the pressing.  We'll attempt to give you some idea of what it's about here, but mostly, it's AMAZING.  It's full and soft, with a mellow golden tint and a fragrant bouquet of apple, quince, and cherry.  A very unique combination of rich AND dry, with solid acidity, and there's no way you could blind taste it and come to the conclusion the Sake Meter Value (SMV) is -2.  It's gorgeous and substantial, and though the purity of the water is also distinctly expressed, that pleasant acidity is the thing that ties it all together.  An instant new favorite.  $45/720ml bottle
First Spring Namazake: Arriving Next Week
Limited Availability, So Please Don't Miss Them
We've received word that the first batch of spring seasonal limited release namazake will be arriving next week, and we are planning to have them in-store Friday, March 22.  If you are interested in ordering and reserving a few bottles, please contact us by Tuesday, March 19. 

Fukucho "Moon on the Water" Junmai Ginjo Namazake (Hiroshima)             
A little rice sediment is visible and the nose shows notes of pine needles, oranges, cloves, ginger, and persimmon.  Lively and fairly acidic on the palate (nearly carbonated!).  Juicy and sharp melon flavors contrast nicely with the sake's soft texture.
$55/720 ml bottle


Ama no To "Heaven's Door" Tokubetsu Junmai Namazake(Akita)              
Salt and mineral essences.  The medium body and soft texture make it a good "food sake" (parmesan cheese will be delightful).  Vaguely sweet, though with a drier, somewhat sharp finish and a touch astringent in the end.  $50/720ml bottle




Rihaku "Origin of Purity" Junmai Ginjo Nama Genshu (Shimane)                 
Fairly pronounced golden tint, with aromas of peach, mango, kiwi, nectarine, and a touch of mint.  Silky, soft mouthfeel, with citrusy flavors of young fruit on the palate.  Richness and depth of flavor with an overall impression of being substantial but not overpowering.  Umami in a glass!  $60/720 ml bottle


If you have any questions about, or would like to order, any of the sake mentioned here, please get in touch.
Thank you for reading.   We hope to see you at Saké Nomi again soon.
 
Arigatou, and Kanpai!
Johnnie & Taiko