Hello, Nomidachi!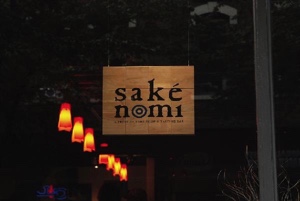 Just a quick note to let you know about this week's schedule and some rare and seasonal release sake we're currently featuring.
Hours of Operation This Week
Thursday - Saturday (10/24-): 
Open
2- 10 pm
Sunday (10/27):
Open
2- 6 pm
Seasonal Release Hiyaoroshi Available Now!
'Tis the time of year we see the arrival of the autumn seasonal release hiyaoroshi style of various sake from some of our favorite producers.

If you need a quick reminder regarding what hiyaoroshi is all about, it has to do with pasteurization.  In most instances, sake is pasteurized twice, in part to stabilize it for storage, and to tone down some of the brashness of young, fresh sake.  Hiyaoroshi sake are released at the end of summer/beginning of fall, and the thinking is that the seasonal temperatures have cooled enough to allow the brewers to forego the second pasteurization before bottling and shipment.  The result is an intriguingly lovely combination of the freshness of an unpasteurized namazake, but the settled, stable qualities of a pasteurized brew.  Put it this way, it's a little hard to explain, but easy enough to understand once you've had a few sips.

Hiyaoroshi sake we are currently featuring include these very limited releases:

Tamanohikari Hiyaoroshi Junmai Ginjo (Kyoto)                              Earthy hints of dried leaves and straw in the nose, with notes of caramel and butterscotch on the palate.  Soft texture, with a trace of gentle acidity and minerality in the dry finish.  Very settled, with the acidity becoming more prominent as the sake warms to room temperature.  $40/720 ml bottle/; $12 /4 oz glass




Shichi Hon Yari Hiyaoroshi Junmai (Shiga)                                        Very limited seasonal release from one of Japan's oldest and smallest craft breweries.  Notes of salt, butter, and unsweetened dark chocolate in the nose.  Tending toward earthiness, with a faint bitterness in the tail.   $45/720 ml bottle; $12/4 oz glass



Masumi Hiyaoroshi Yamahai Junmai Ginjo (Nagano)                    Extremely limited, once pasteurized seasonal release.  Quince aroma with soft, delicate body and mild yamahai astringency.  Very wine-like, with a dryish finish.  $50/720 ml bottle; $15/4 oz glass


The Return of Isojiman
It's difficult to express how much we appreciate this Shizuoka brew.  In past years, we've been limited to about two small shipments a year, and we're excited that it looks like this year's second arrival is a bit more bountiful, and we will do our best to keep it on the shelf as long as we can.  That being said, it kind of flies out the door when we feature it on the menu, as we are now.  Our notes:

Isojiman Junmai Ginjo (Shizuoka)                                                            Dark straw/hay coloring, featuring aromas of apple, grape, and a bit of dates.  Super full, plump mouthfeel is nicely contrasted with absolutely perfect acidity. Drinking somewhat fruitier than what its +5 SMV would lead you to believe, this sake is very well-suited to wine drinkers who may not yet have been exposed to premium sake.  
$70/720 ml bottle; $20/4 oz. glass


Straight Outta Niigata: Niigata Sake Selections
In another exciting development, one of our distributors has managed to bring back some of our favorite small-batch brews from specialty importer, Niigata Sake Selections.  Many of them were on our shelves when we first opened back in 2007, but due to some distribution changes along the way, they became unavailable to us for quite a while.  Some of the sake scheduled to arrive this Friday include:

Midorikawa "Green River" Honjozo:  Clean, crisp, and refreshing.
Kakurei Junmai Ginjo:  Aromatic and lightly floral, with hints of banana and pear and a soft, clean finish.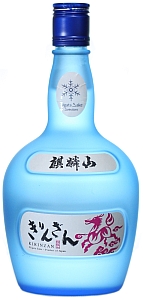 Kirinzan Junmai Daiginjo:  Floral and citrus nose.  Clean and tight with solid acidity.  Quiet, delicate, and graceful as a mountain stream.  Delightful!
Kirinzan Junmai:  Soft, clean, dry, and light – in the "Niigata style."  Drinks like water when chilled.  The hints of flour and bread in the nose, and young, not quite ripe apple notes on the palate are more distinct as the saké warms.
Kiminoi Yamahai Junmai Ginjo:  Rich aromas, complex flavors, and an elegant, clean finish.  Earthy, grounded sweetness with traces of caramel.  Good acidity, nice balance, and, for what it's worth, it's one of Johnnie's all-time favorites.



If you're interested in ordering or if you have any questions/curiosities about any of the sake mentioned here, please give us a shout.

Thanks for reading, and thanks for drinking premium sake.
 
Arigatou & Kanpai!
Johnnie & Taiko