Greetings, Nomidachi!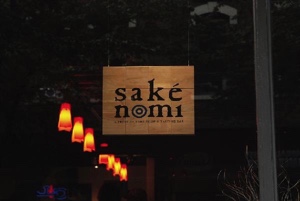 We've not yet given up on summer, but we have to acknowledge that it's back to school season, and it suddenly feels like autumn is just around the corner.  In the coming weeks, we'll be introducing new and seasonal sake selections that we are very excited to share with you, so please stay tuned.
Oh yeah, football season has started up again and, as in the past, it will influence our weekend hours of operation a bit.  We apologize for any confusion or inconvenience, and we appreciate your understanding.
Hours of Operation This Weekend
Thursday - Saturday (Sept. 5-7): 
Open
2- 10 pm

Sunday (Sept. 8):
CLOSED
due to Seahawks home game
Arigatou & Kanpai!
Johnnie & Taiko