Hello, Nomidachi!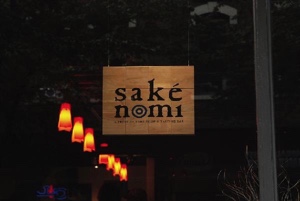 We hope you and yours are faring well during this "short" month, and we're happy to disclose that at Saké Nomi this March comes roaring in like a lion, with lots of premium sake-related treats.

And, a quick note about the sake tasting events below: We kind of have to beg and plead and be the squeaky wheel (or the protruding nail, in the Japanese version of the proverb) with the distributors to convince them to get the brewers and importers to visit Seattle, so we're on a mission to convince them of the potential of the Seattle sake market, and good turnouts and friendly personal interactions at these in-store tasting events make tremendous lasting impressions on the brewers. If you're at all able to join us (and please invite your sake-loving friends!), please do. We appreciate your support so very much!
"Meet the Brewer" Sake Tasting Events
Wed., March 4: Kodama Brewing Co. (Akita prefecture)
Fri., March 6: Ichinokura Brewing Co. (Miyagi)

We hope you'll make plans to join us next week as we welcome some very special guests from Japan for the next sessions of our "Meet the Brewer" sake tasting series.

Kodama Brewing Co.: Wed., March 4 @ 5:30- 8:00 pm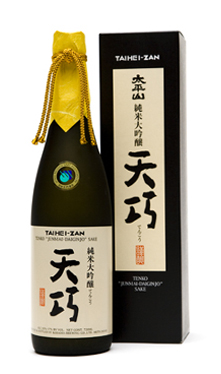 Founded in 1876 as a soy sauce and miso producer, the Kodama family began brewing sake in 1913 under the brand, Taiheizan, named after the towering Akita spiritual symbol, Mt. Taihei ("Great Peaceful Mountain). They introduced Japan's first chilled sake in 1933, and have gone on to win multiple Japanese sake industry and international awards over the wide range of their sake varieties. Kodama's Taiheizan sake is noted for its rich, complex, and umami-laden flavor profile, due in large part to their unique modification of the traditional kimoto brewing method now known as Akita Kimoto.


Ichinokura Brewing Co.: Fri., March 6 @ 6:00- 9:00 pm
Ichinokura was founded in 1973, when 4 breweries with centuries of history between them merged to form one brewery (ichi = one, kura = brewery). During this event, we will be featuring a few different grades of Ichinokura sake (including a barrel-aged taruzake), playing around with temperature a bit to illustrate their diversity. Ichinokura has always been one of our favorite Tohoku producers, and we are happy to welcome their sales manager, Mr. Kazuhito Enomoto back to Seattle and Saké Nomi.

These tasting events are free of charge, and all the selections featured will be available for purchase by the glass and bottle.



Spring Namazake Arrivals
Good news! The first round of spring seasonal release namazake is on its way to Saké Nomi, and we are absolutely thrilled to get our hands on some old favorites that we have not seen the past few years due to factors beyond our control, including disruption in the supply chain. It looks like things have been reworked, and we are expecting the sake listed below to be available by the second week in March (if not sooner!). As usual, quantities will be super limited, so if you're interested in ordering a few bottles, please contact us ASAP.

Order by: Wed., March 4
In-store ETA: March 7-10


Gokyo Arabashiri "First Run" Junmai Nama Genshu (Yamaguchi)        
Tart, young fruit flavors of pear and apple.  Soft mouthfeel is in pleasant contrast to solid acidity and slightly bitter notes in finish.  The brewery, Sakai Shuzo, was established in 1871.
Price: $60/720 ml bottle



Harushika "Spring Deer" Shiboribana Junmai Ginjo (Nara)                                  
Slight yellow tint, with essence of strawberry and gardenia.  Clean and vaguely citrus. Tingly and astringent character, with mineral notes in the somewhat dry finish.
Price: $45/720 ml bottle

 





Otokoyama Junmai Shiboritate Nama Genshu (Hokkaido) Aromas of fresh linen, bamboo leaf and whole grain banana bread.  Clean and direct, with a hint of cream.  On the drier side, with some delayed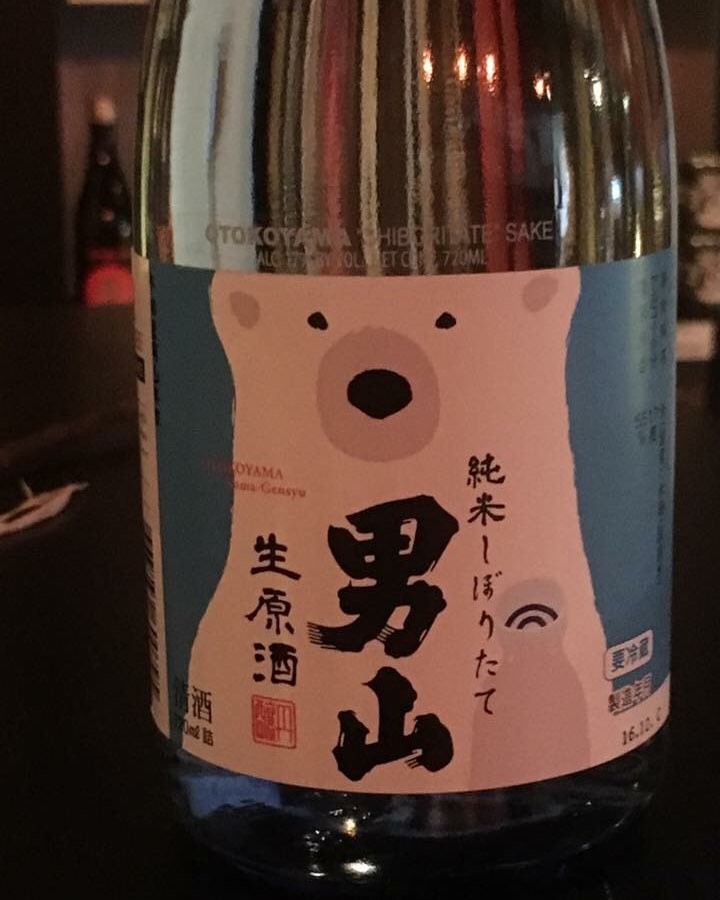 spiciness in the finish. 
Price: $45/720 ml bottle
 
 






Koshi no Homare Shiboritate Junmai Nama Genshu (Niigata)                 
Elements of rice and yeast in the nose.  Entry is quiet and soft, but then the brashness and boldness of the genshu (undiluted saké) makes its presence known.  A coating, dairy-like, "feel the heat" spread to the finish.  Direct and unostentatious; it's all about the character of the local rice. 
Price: $40/720 ml bottle                 


If you have any questions about these special sake, or any of our other premium sake selections, please let us know.
Arigatou & Kanpai!
Johnnie & Taiko