Greetings and a belated Happy New Year, Nomidachi!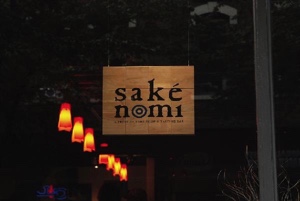 We hope your 2020 is off to a glorious start, and we anticipate some exciting sake-related happenings in the coming months.

Your valued support and friendship during the past 12+ years has gotten us to this point, and the depth of our appreciation is difficult to express.  All the same, the "village" dynamic (as in, it takes one . . .) doesn't disappear with the turn of the page on the calendar, and we'll continue to lean on you, as in years past.  To paraphrase the Japanese expression, yoroshiku onegai shimasu, we humbly request that you continue to be favorably disposed toward us.

And yes, some of the above is a preamble to our reminding you that the "science" behind "dry January" is sketchy at best, you only hurt the ones you love (your favorite adullt beverage purveyors) by engaging in such behavior, and remember, all things in moderation -- including moderation.

With that, the soap box goes back in the closet until next January, and we go boldly forward.  We wish you and yours good health, prosperity, and much laughter in 2020.  Kanpai!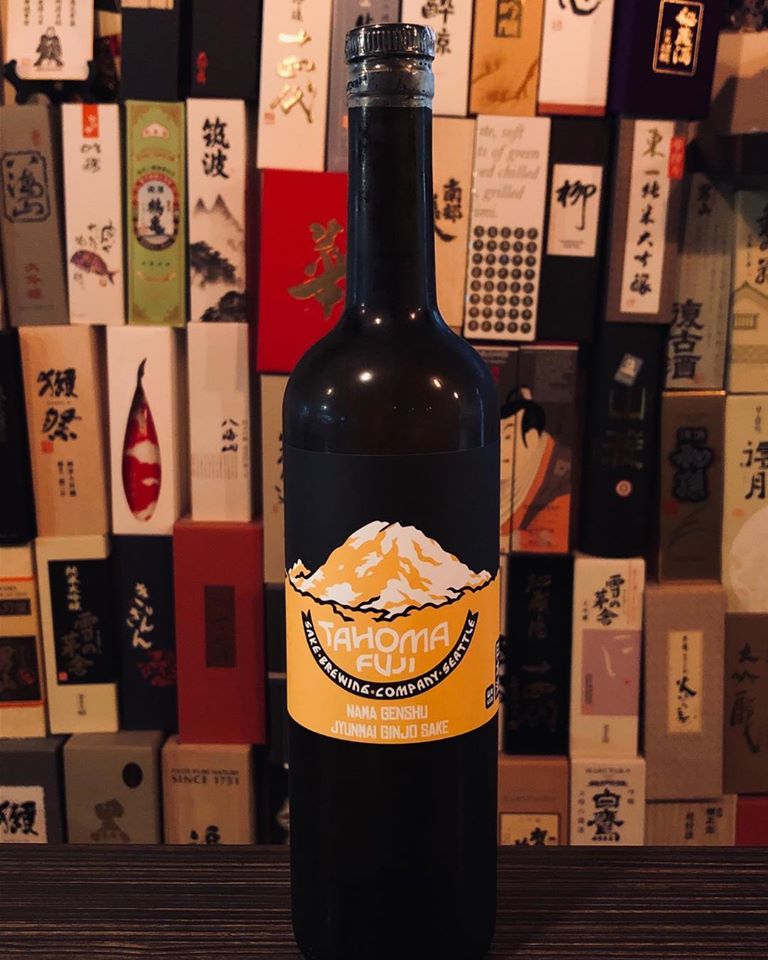 Favorite Sake of 2019
During the last few weeks, we've seen many "top 10" and "best of 2019" lists, and it reminded us that it's about time we reveal Saké Nomi's best selling selections (by the bottle) of 2019.  As in years past, we congratulate you and celebrate your discerning palate.  Best sellers in 2019 included:


(tie) 10. Tahoma Fuji Nama Genshu; Bijofu "The Gentleman" Junmai; Choryo Taruzake
9. Isojiman Junmai Ginjo
8. Born Gold Junmai Daiginjo
7. Okunomatsu Ginjo
6. Tamanohikari Hiyaoroshi Junmai Ginjo
5. Masumi Arabashiri "First Run" Junmai Ginjo Namazake
4. Denshin Haru "Spring" Junmai Ginjo Namazake
3. Kaze no Mori "Wind in the Woods" Junmai Muroka Nama Genshu
2. Tatenokawa "50" Nakadori Junmai Daiginjo
1. Phoenix Nakadori Junmai Daiginjo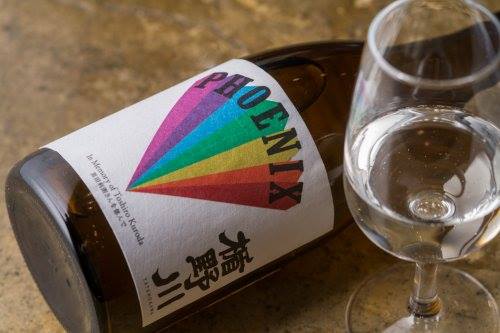 Sake of Note
While we wholeheartedly recommend you enjoying all the sake listed above, during the last month or so of 2019, we were able to get our hands on some brews we predict will probably be solid candidates for next year's "best of" list.  They also just happen to be featured by the glass/flight on this week's menu.  They are:

 KID Junmai Daiginjo (Wakayama)
Golden, straw coloring with a gorgeous bouquet showing pineapple, mint, and strawberry. Soft, light mouthfeel and delicate on the palate. Very clean – here and gone in a quickly vanishing instant. Tiny orange/citrus, nearly bitter note in the finish.  
$55/720 ml bottle

KID Junmai (Wakayama)                                                                                Fairly rich golden tint, with notes of flour, yeast, bread, and cinnamon in the nose.  Super soft texture with a pleasantly mild bitterness & astringency (shibumi) in the finish.  The flavor reminds us of pie crust!  The KID brand was launched a little over 10 years ago by Heiwa Shuzo's fourth generation kuramoto.  $35/720 ml bottle

Senkin "Classic" Omachi Junmai Daiginjo (Tochigi)
Slightly golden tint, with a clean, fresh nose reminiscent of pine needles. Lively, fresh, nearly effervescent on the palate, with notes of pineapple and lemon/citrus. A rare export to the US -- only 1250 cases produced each year.
$50/720 ml bottle

Senkin "Classic" Kame no O Junmai Daiginjo (Tochigi)                Brewed using 100% ancient sake rice Kame no O (one of the few pure rice strains left in Japan). Golden, unfiltered tint, with notes of grapefruit and vaguely earthy citrus. Bracingly acidic and fresh, while being soft and lightly mineral. Brewed to specifically appeal to wine drinkers. $50/720 ml bottle


"Meet the Brewer" Sake Tasting
Friday, January 24
Please join us Friday, January 24 from 5 pm, when we will be hosting the year's first "Meet the Brewer" sake tasting.

During this session, we will be welcoming a representative of Hyogo's Nihon Sakari Brewing Company, and the theme will be a variation on "good, delicious, potent things come in small packages."  We hope you can join us!


Thanks for reading.  We hope to see you before the snow flies, and please keep your fingers crossed that the weather won't force us to close for an extended period (stay tuned for updates, should we modify our hours of operation).
Arigatou & Kanpai!
Johnnie & Taiko