Dear, Nomidachi!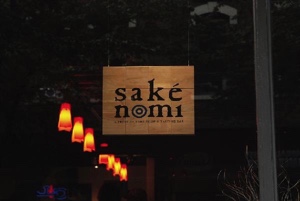 We hope you and your loved ones are keeping well -- safe and healthy -- during the current extraordinary circumstances. 
The Washingtonians among you are, no doubt, well aware of the extreme measures we are undertaking in Seattle and King County to combat the spread of Covid-19.

Following the directive of Governor Inslee and state health officials, beginning today, Saké Nomi will be conducting ONLY retail bottle sales of premium sake and related accessories.

Our modified hours of operation are:
Tuesday- Saturday: Noon- 6:00 pm
Sunday- Monday: CLOSED

So, we will be conducting "to go" retail sales at the shop during those hours, as well as accepting orders via phone (206-467-7253) and e-mail (info@sakenomi.us or johnnie@sakenomi.us) for pick-up during our open hours. In addition, we will also offer curbside pick-up service, should you desire it.

Retail sales has been roughly half of Saké Nomi's business for a while now, and we'll do our best to evolve and adapt to make purchases as easy and convenient as possible for you, and perhaps that will include online and delivery options in the near future.

As in the past with our weekly rotating menu, via social media (this newsletter, Facebook, Instagram) we will continue to spotlight special and seasonal sake selections, though our entire inventory (roughly 200 varieties) will be available for retail purchase, and we'll work on making a comprehensive list available online.

If you're looking for a particular sake, or are open to suggestions based on your interests, please feel free to contact us via phone or email, and we'll be glad to offer up some ideas.
Your support during the initial days of this crisis/catastrophe/whatever the heck we should call it has been inspiring, and we're determined to serve your sake needs as best we can, no matter what the circumstances.
Thank you for your kind friendship and patronage. You've kept us going during the past 12-plus years, and you've motivated us so that we're not about to stop doing what we do now.
All our gratitude, and Kanpai!
Current Featured Saké
Here are a few of our initial sake suggestions available this week:



Rihaku "Origins of Purity" Junmai Ginjo Nama Genshu (Shimane)                     
Limited seasonal release! Fairly pronounced golden tint, with aromas of peach, mango, kiwi, nectarine, and a touch of mint.  Silky, soft mouthfeel, with citrusy flavors of young fruit on the palate.  Richness and depth of flavor with an overall impression of being substantial but not overpowering. $60/720 ml bottle
 



Kuro Kabuto "Black Samurai Helmet" Junmai Daiginjo (Fukuoka)                       
The Darth Vader of saké strikes back!  Dark straw coloring (from lack of charcoal filtering), with raspberry, melon and sweet floral aromas.  Earthy, grounded, slightly tart sweetness, rich in umami.  Soft, yet pleasantly acidic.  This saké is made with "black" kuro koji (usually reserved for shochu production), which resembles a traditional samurai helmet (kabuto) when seen under a microscope. 
$50/720 ml bottle
 

Otokoyama Junmai Shiboritate Nama Genshu (Hokkaido)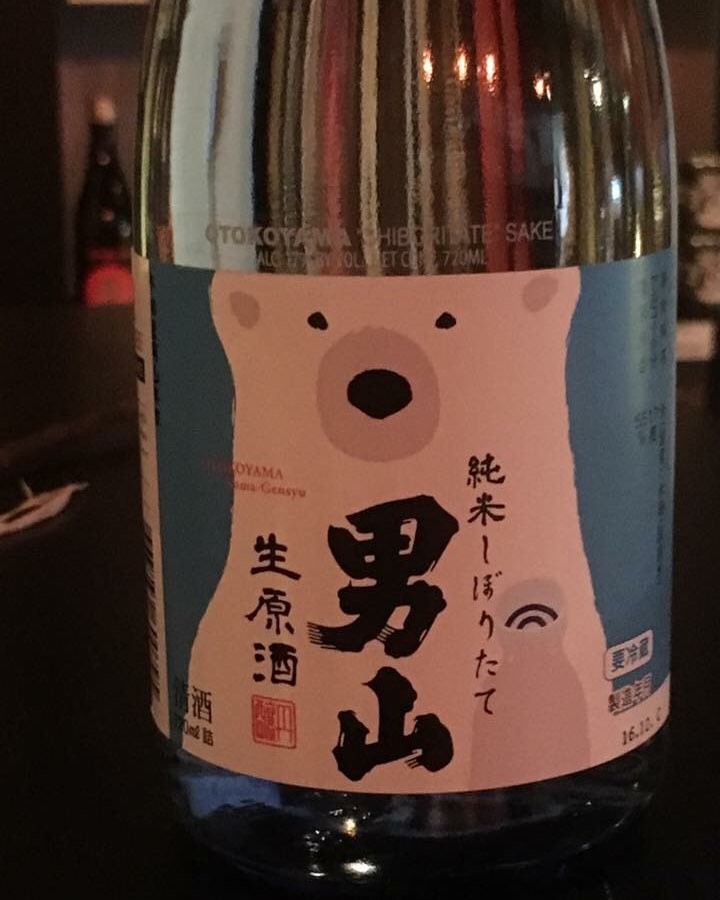 Very limited seasonal release -- just one case remains! Aromas of fresh linen, bamboo leaf and whole grain banana bread.  Clean and direct, with a hint of cream.  On the drier side, with some delayed spiciness in the finish.  $45/720 ml bottle
 





Koshi no Homare Shiboritate Junmai Nama Genshu (Niigata)
Very limited seasonal release -- we're down to the last case! Elements of rice and yeast in the nose.  Entry is quiet and soft, but then the brashness and boldness of the genshu (undiluted saké) makes its presence known.  A coating, dairy-like, "feel the heat" spread to the finish.  Direct and unostentatious; it's all about the character of the local rice.  $40/720 ml bottle
 
Ichinokura "Ace Brewery" Junmai (Miyagi)                                        Earthy, grassy fragrance.  Quiet impact, with solid acidity and underlying sweetness.  Straightforward, with slight earthiness and an unassuming, almost feminine presence.
$35/720 ml bottle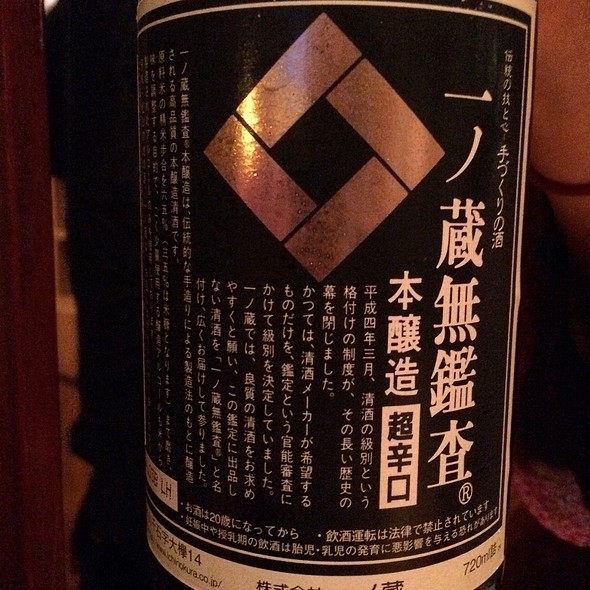 Ichinokura Mukansa Chokarakuchi Honjozo (Miyagi)      Herbal and vegetable notes in nose.  Flavors of toffee, butter, and cedar on the palate.  Soft texture, with a clean, precise finish.  Chokarakuchi means "extra/super dry."  $30/720 ml bottle






More Spring Namazake Arrivals
Two of our favorite and most unique seasonal treats return!

Seikyo "Omachi" Namazake Tokubetsu Junmai (Hiroshima) 

    Easily one of  Saké Nomi's most popular seasonal releases!  Soft & citrusy, with a luxurious, almost viscous mouthfeel.  Notes of grapefruit and lemon throughout, creating a wonderful, beguiling contrast between the sharpness of the acidic citrus elements and the silky texture.  Traces of minerality and astringency on the edges make it an ideal pairing for oysters on the half-shell.  $55/720 ml bottle 

Order by: Saturday, March 21
Confirmed In-store ETA: Tuesday, March 24


Shichi Hon Yari "Seven Spearsmen" Namazake Junmai (Shiga)                                  
The nose is slightly smokey and yeasty, with notes of browned bread pastry, tangerine, and even a little mozzarella.  Light and soft, it features melon and mellow fruitiness on the palate, with some smoke and earthiness mid-palate, and traces of astringency and tartness on the edges and in the finish.  $50/720 ml bottle

Order by: Saturday, March 21
Confirmed In-store ETA: Tuesday, March 24


Please let us know if you have any questions about the above mentioned sake, current operating conditions, or any other sake-related topics you can think of.

Again, be safe, keep washing those hands, and thanks for hanging with us as we scramble to figure things out.
Arigatou & Kanpai!
Johnnie & Taiko