Konnichi wa, Nomidachi!
Is it April that's "In like a lion?"

Whatever the case may be, while we're still rolling through the spring seasonal release namazake, we have been alerted by our distributors that two very special limited release sake are set to arrive at Saké Nomi tomorrow, April 6.

Some brief details about these fabulous and unusual sake are below. If you are interested in ordering a few, please get in touch, and we'll be glad to hold onto them for you until you can swing by to pick them up.

Thank you, and please keep taking good care of one another.
Kanpai!
Johnnie & Taiko
 

New Sake Arrivals
Super delicious, super limited -- don't blink and miss them!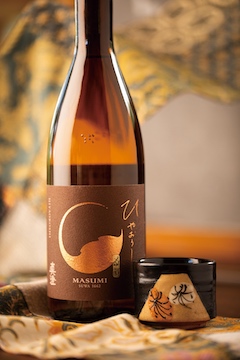 Masumi Hiyaoroshi
While this is normally an autumn, once-pasteurized, seasonal release, with the pandemic, shipping container availability, etc., etc., this sake has just arrived Stateside.

It sounds like this year's version has changed in some pretty significant ways. Namely:
-Different yeast
-Lower rice milling rate
-Reduced acidity (making it taste a touch sweeter?)

According to the brewer, the sake has reached an ideal level of maturity, showing unique but equally delicious characteristics at a wide range of temperatures, and it will become mellower and take on mature aspects (including flavors of caramel, dried fruit — umami) as it ages in the bottle.

Price: $50/720 ml bottle (10% discount on 6 or more bottles)
ETA: Available for in-store pickup Tuesday, 4/6
(Note: We've secured only about 4 dozen bottles as our allotment)


Kubota Daiginjo Genshu


While we have yet to hear all the details on this terrific limited seasonal release from one of Japan's most prestigious producers, we suspect they changed the classification from the past Ginjo product to Daiginjo because they were already milling the rice to a daiginjo level 50%. Thankfully, they didn't jack up the price as a result. 

We're confident this will be as great or even better than the past ginjo version, of which we have opined: "Very faint golden tint with notes of Asian pear and cream in the nose. Soft, moderately full mouthfeel, with sweetness and roundness in the beginning palate, giving way to a drier, lingering genshu tingle in the finish."

Price: $48/720 ml bottle (10% discount on 6 or more bottles)
ETA: Available for in-store pickup Tuesday, 4/6
(Note: We estimate we'll have 24 or so bottles available to us)