Greetings, Saké Enthusiasts!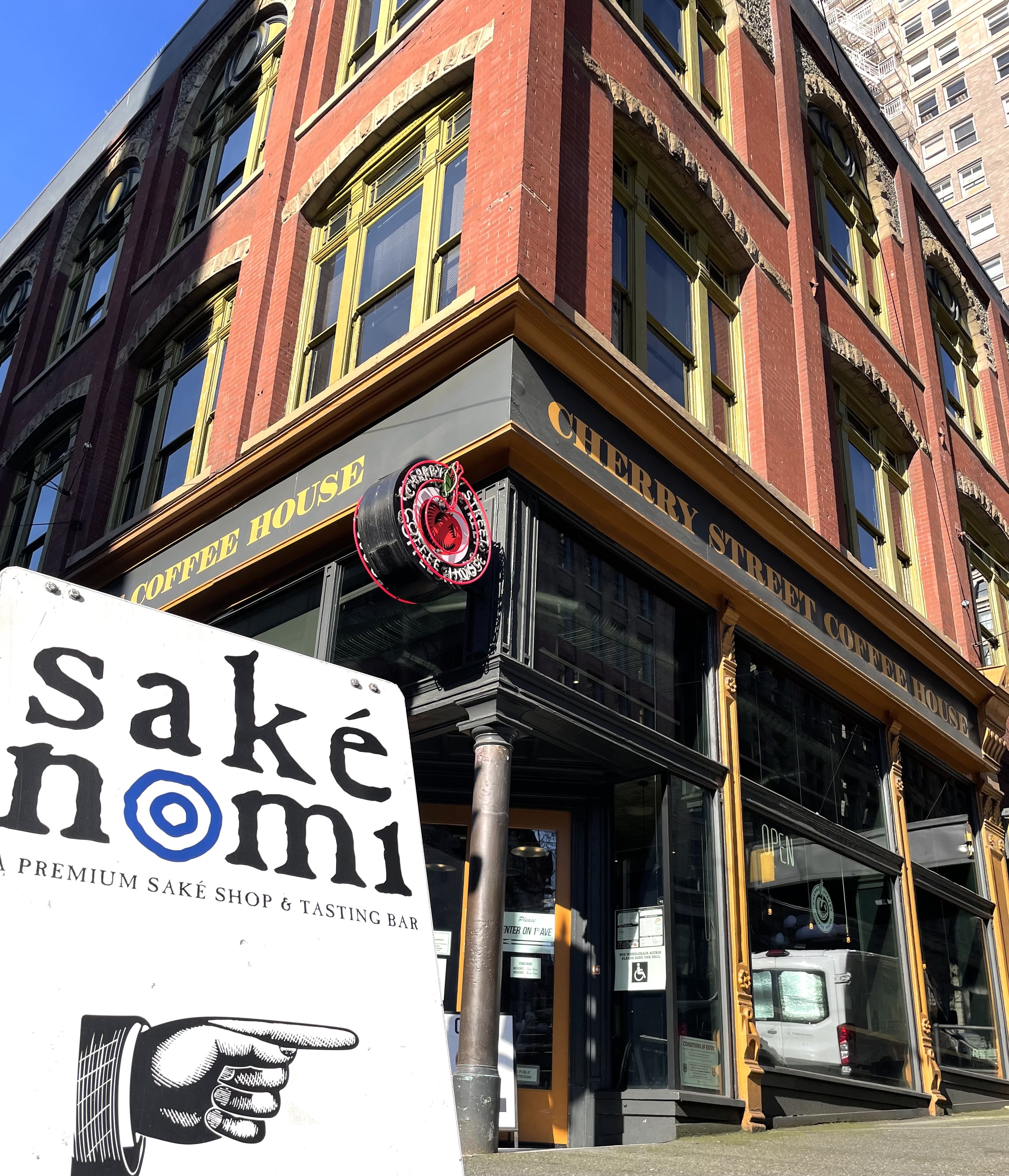 We hope you're enjoying the spectacular (if you're in this neck of the woods, anyway) summer weather with the occasional glass of your favorite fermented rice beverage.

Recently, we've received a few sake that haven't been available to us for a while, and we're excited to be able to share them with you.

We sincerely appreciate the support, feedback, and motivation you've provided since we got back to doing what we do in February.

We hope you and yours are doing well, and we look forward to seeing you down here again soon. 

Arigatou & Kanpai!
Johnnie & Taiko



Schedule Revision
CLOSED August 28-31
We will be closed for a few days this coming week to see to some not unpleasant familial matters. The revised hours of operation will look something like this:

8/27 (Fri.): Noon- 6 pm
8/28-31 (Sat.- Tues.): CLOSED

We will resume our normal hours (Noon- 8 pm) from Wednesday, September 1.

Featured Saké
It's like welcoming back & catching up with dear friends!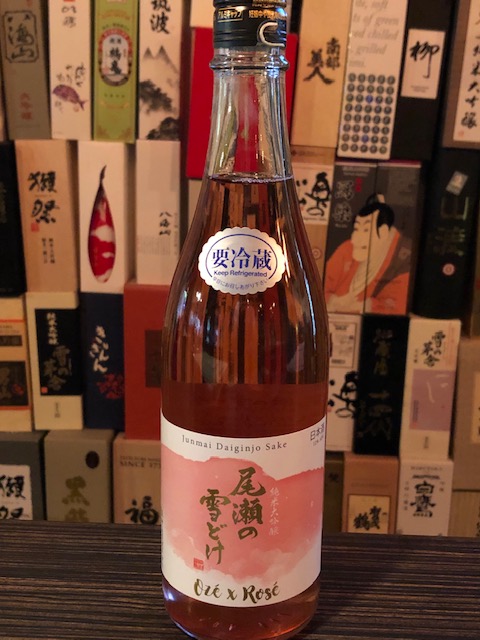 Oze x Rosé Junmai Daiginjo (Gunma)
Rosé-like coloring due to red colored yeast.  Intriguing and delicious balance of tart and sweet flavors (reminiscent of wild strawberries), and at just 12% alcohol, a very comfortable summer sipper.
Price: $60/720 ml bottle 







Fukucho "Seaside" Junmai Sparkling Sake (Hiroshima)                The sparkling factor is achieved through in-bottle secondary fermentation, and the brewer also utilizes a little white koji, resulting in citrus notes and a lively finish.
$35/500 ml bottle; $15/glass


Chiyonosono "Sacred Power" Junmai Ginjo (Kumamoto)

            Brewed from "revived" Shinriki rice. Full bodied, with good balance of sweetness and umami.  Assertive character, yet mellow, with intensely sweet aromas of fruit and candy.  $48/720 ml bottle; $15/glass





Kurosawa Ginrei Junmai Daiginjo (Nagano)                                      Mild greenish gold color, with notes of lavender, peach, and mint in the nose.  Pretty, clean, and refreshing, with a hint of citrus on the palate.  Light, soft texture, and terrific value in the junmai daiginjo grade.  $44/720 ml bottle; $14/glass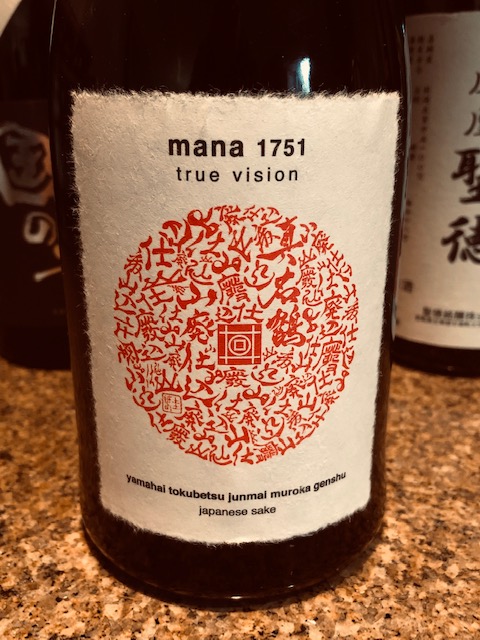 Mana 1751 "True Vision" Tokubetsu Junmai (Fukui)                     
Deep gold coloring, with notes of brown sugar, pumpkin, and smoke in the nose.  Light, soft, and delicate.  Dry finish with a touch of astringency.  Nicely balanced and elegant, with good acidity.  $45/720 ml bottle; $12/glass




Shichiken "Seven Philosophers" Junmai Ginjo (Yamanashi)      Lemon, green apple, and melon notes in nose.  Quiet impact with soft, mineral mouth feel, pleasant acidity, and a smooth finish.  $40/720 ml bottle; $12/glass


And, please don't overlook these fresh and much anticipated recent re-arrivals . . .


Cowboy Yamahai Junmai Ginjo Genshu (Niigata)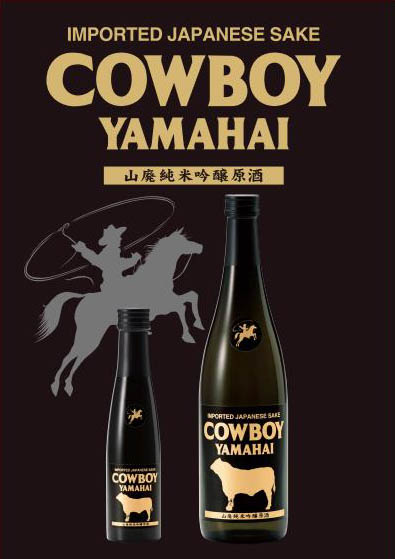 Pronounced golden tint, with aromas of pear and sweet grains.  Soft, full mouthfeel contrasts with the hearty and masculine, sharp and somewhat acidic flavor profile.  Brewed specifically to compliment grilled meat and richer foods, there is yamahai tanginess on the edges and in the dry finish.  $40/720 ml bottle



Yamada Shoten "Everlasting Roots" Tokubetsu Junmai (Gifu)
Soft gold color and "rustic" character with nutty, caramel, cocoa, and dairy notes. Full-bodied, but with a soft, light mouthfeel and dry, astringent finish. Excellent served warm, when the overall impression is one of mellow comfort. $40/900 ml bottle


Rihaku "Dreamy Clouds" Tokubetsu Junmai Nigori (Shimane)                            
Less chunky, but more fruity and complex than most nigori.  Melon and peach nose, with mellow sweetness on palate.  Nigori means "cloudy," and this style of saké is made so that some lees remain in the bottle after pressing.  Be careful:  excessive drinking may lead to "cloudy dreams . . ." $35/720 ml bottle


Takatenjin "Sword of the Sun" Tokubetsu Honjozo (Shizuoka)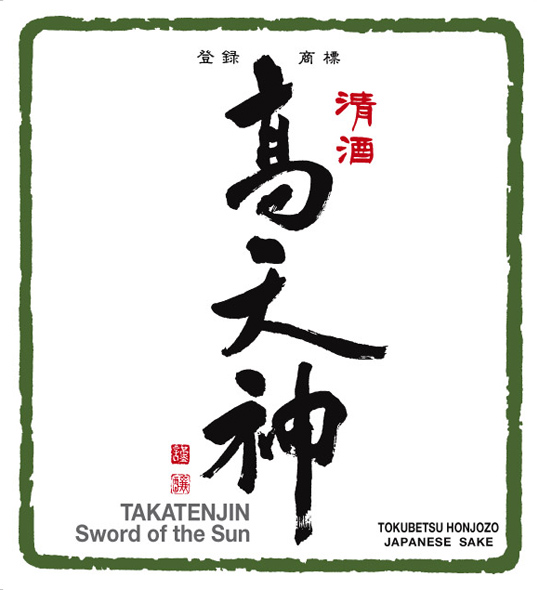 Faint golden tint, with mild berry notes in the nose. Soft mouthfeel, with perfect acidity. Vaguely sweet, but drier in the finish.  The story we heard is that this is the sake the kurabito who are brewing the sake most enjoy – so much so they had to increase production of it in order to have enough to sell to the rest of us!  $35/720 ml bottle




Daikoku Masamune "Infinite Strength" Junmai Genshu (Hyogo)                                
Light, shiny greenish gold tint, with a nose suggesting persimmon and brown sugar. Soft, light texture and nice body. Gentle sweetness with traces of astringency and young fruit tartness. Tremendous value and quality – it punches well above its junmai weight class!
$32/720 ml bottle


Kotsuzumi Hanafubuki "Shower of Blossoms" Junmai Ginjo (Hyogo)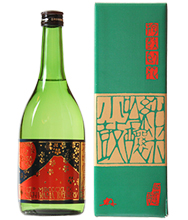 Pronounced dandelion gold tint. Soft, inviting mouthfeel, showing flavors of young tart fruit and apple peel on the palate, leading to the dry, lingering finish. All of Nishiyama Shuzojo's gorgeous labels were designed by celebrated Japanese artist, Hirosuke Watanuki.
$40/720 ml bottle



Kawatsuru Junmai (Kagawa)                                                                 Light gold coloring, with tropical fruit (mango), mint, and mildly herbal notes in the nose. Soft texture on the palate, beginning on the savory, umami end of the spectrum, but progressing toward a dry finish. Satisfying and interesting, taking the drinker on a bit of a journey.  $42/720 ml bottle