Hi There, Snowmidachi!
(See what we did there?)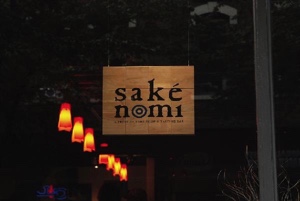 Last Tuesday, February 9, we opened the doors and quietly, softly got underway before the inclement weather swept in and swept us under this past weekend. It was so very good and comforting and reassuring to see so many of your familiar faces during those first couple days. We've missed you!
We hope we're able to welcome more of you in and show you around our new digs in the coming days. In addition to the "seasonals" (available NOW) and the Izumibashi 3-Pack (available once again Friday, 2/19) we announced last week and below, we have some exciting new additions we'd like to introduce you to.

Please don't forget, you can now find us at:

Saké Nomi
106 Cherry Street
Seattle, WA 98104
Phone: 206-682-1117 (NEW NUMBER!)

Open: Tues.- Sat. @ Noon- 6:00 pm
CLOSED: Sunday- Monday

We hope you and yours fared well during the snow dump, and we look forward to seeing you again soon.

Take care, and Kanpai!
Johnnie & Taiko
 

Niwa no Uguisu Welcome Back 2-Pack 
Two new arrivals we are very excited about are the junmai ginjo and junmai daiginjo from Niwa no Uguisu "Nightingale in the Garden."

NIWA NO UGUISU JUNMAI DAIGINJO
Brewery: Yamaguchi Shuzojo (est. 1832)
Region: Fukuoka
SMV: +2
Type/Polish Ratio: Junmai Daiginjo/50%
Tasting Notes: Faint amber tint, with grape and pineapple notes in the nose. Juicy, acidic, mineral, with a soft textured, round mouthfeel. Classy umakuchi savoriness! Gold Award winner at 2018 US Sake Appraisal. Price: $45/720 ml bottle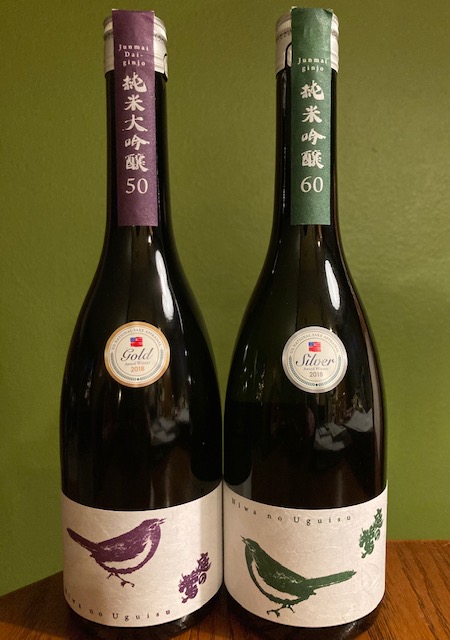 NIWA NO UGUISU JUNMAI GINJO
Brewery: Yamaguchi Shuzojo (est. 1832)
Region: Fukuoka
SMV: +4
Type/Polish Ratio: Junmai Ginjo/60%
Tasting Notes: Pronounced gold color, with aromas of melon and mint. Nice, full mouthfeel with fresh acidic liveliness and pleasantly bracing tartness. Full-bodied umami! Silver Award winner at 2018 US Sake Appraisal. Price: $40/720 ml bottle

For a limited time, purchase both sake, and we'll gladly extend the "Welcome Back 2-Pack" special pricing of a 10% discount.


Saké Brewed by a "God?"
Noguchi Muroka Nama Genshu Honjozo
From legendary toji ("master brewer") Naohiko Noguchi, and brand new to Washington state, we are thrilled to announce the arrival of our first case of Noguchi Muroka Nama Genshu Honjozo this Friday, February 19.

What makes this sake so special? Well, Noguchi sensei has been brewing top quality sake for over 70 years and is one of a very few brewers considered to be a sake "god." He started brewing at the age of 16 and has come out of retirement twice, most recently to establish the Noguchi Naohiko Kenkyusho, his "sake institute" which opened in 2017.

You can read a little about the man and his mission here.

Through one of our local distributors, we have been able to secure an initial shipment of a case (just 12 bottles) of the brewery's Muroka Nama Genshu Honjozo, and the name gives you some clues of what you might expect:

muroka: non-charcoal filtered
nama: unpasteurized
genshu: undiluted (ABV 18%)
honjozo: addition of small amount of brewer's alcohol

According to the importer, it's "Dry, with a sharp finish. A scent of a fruit with a fresh sweetness like pear. After a sip, a fresh mouthfeel spreads, a rich flavor and sweet fragrance in your mouth follows. This sake has a perfect balance with the astonished clear fresh taste. Versatile flavor." We can't wait to crack a bottle!

Price: $80/720 ml bottle

Due to the scarcity of this one, we expect it to go quickly, so if you're interested in ordering a bottle, please let us know ASAP.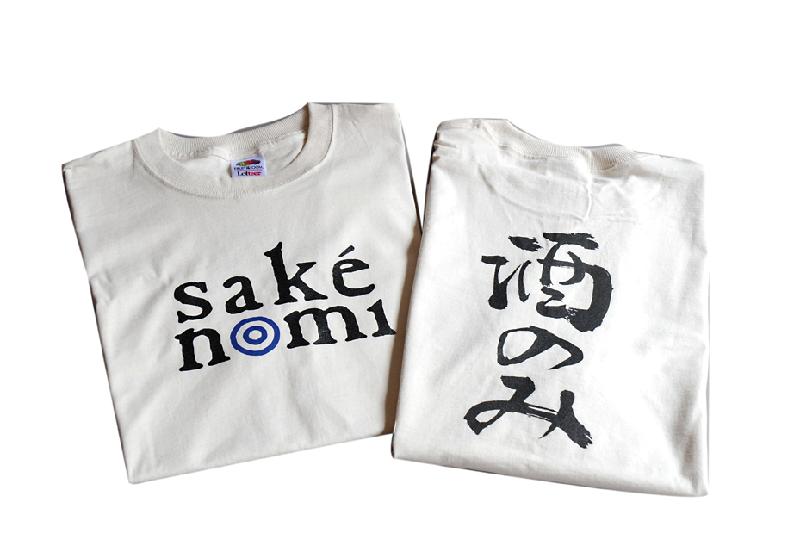 Official Saké Nomi Apparel
It's not just a tee shirt, it's a way of life!

We were hoping to have them on hand when we opened last week, but the harsh weather on the east coast caused some hiccups in the supply chain.

Be that as it may, we've got the Saké Nomi "logo tee" and 3/4 black sleeve "baseball tee" back in stock in a variety of sizes. 

We hope you will wear them with pride and remember: it's not considered dressing down if you're on Zoom.


Rare Limited Seasonal Releases
 We managed to carve out some more fridge space, and we're pleased to still be able to offer you a limited quantity of seasonal release unpasteurized and once pasteurized (hiyaoroshi) selections.

Denshin Fuyu "Winter" Shiboritate Nama Honjozo (Fukui)
Notes of cinnamon, nutmeg, brown sugar, and dried dates in the nose. Soft, smooth texture, and malty, mildly sweet, and a touch boozy at 17-18% ABV. An alcohol added honjozo, the brewery distills its own shochu from local rice, which is added to the main mash. 
$40/720 ml bottle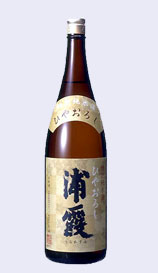 Urakasumi "Hiyaoroshi" 
Tokubetsu Junmai
(Miyagi)                                  
Soft and lively, with deep, resonating umami.  The mild spice in the pleasantly lingering finish perfectly embodies and brings to mind a crisp, mellow autumnal afternoon.  $50/720ml bottle
(VERY limited: only 12 bottles available!)




Oyama "Hiyaoroshi" 
Tokubetsu Junmai
 (Yamagata)  
Faint golden tint, with peaches and suggestions of tropical fruit in the nose.  Soft and light, showing mild minerality and a citrusy nibble with an element of mint in the finish.  $50/720ml bottle 
(VERY limited: only 12 bottles available!)


Wakatake Oniotome "Sachi" 
Tokubetsu Junmai
 (Shizuoka)    Mineral, sea breeze aroma.  Light and dry, with cinnamon notes throughout.  Brewed by the makers of popular Onikoroshi ("Demon Killer"), oniotome is "Devil's Daughter," and the kanji used for the name Sachi means "dry."  
$45/720ml bottle
(VERY limited: only 12 bottles available!)
Welcome Back 3-Pack
Featuring new to Washington label, Izumibashi
(est. 1857, Kanagawa prefecture)
We've been desperately trying to get our hands on sake from Izumibashi for years, and during the past couple months we were privileged to take part in a couple online sessions with the brewer, serving only to intensify our unquenched desire.

As the importer explains, "
Believing that good sake is made with good rice, Izumibashi is one of the few breweries in Japan that polish AND grow their own sake rice with their own hands. The name Izumibashi comes from the Izumi river which is used to irrigate their fields, and Hashi, their family name - together Izumibashi means 'Izumi Bridge.'"
At long last, it looks as though we will be able to add 3 of their esteemed brews to our "regular" lineup, and we'll have a case of each of the following sake on hand to help celebrate our (re-) opening.

As a "Happy Opening/Welcome to Washington" promotion, we are offering a 10% "3-pack" discount price if you pick up one of each.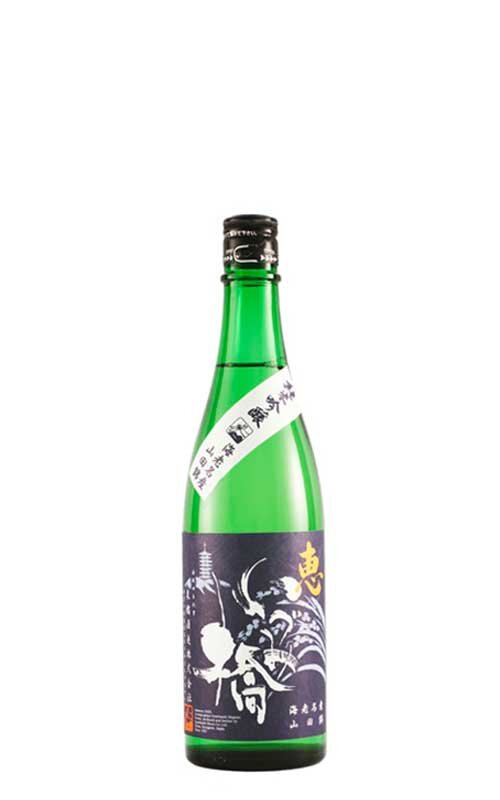 Izumibashi Megumi Blue Label
Junmai Ginjo
From the importer: "Carefully polishing away the outer layers of the famed Yamada Nishiki rice from Kanagawa prefecture, this Junmai Ginjo is made to be good for any time, any meal, and any temperature. The nose is gentle and floral, and it has a delicious and refreshing flavor that cleans the palate. " Price: $55/720 ml bottle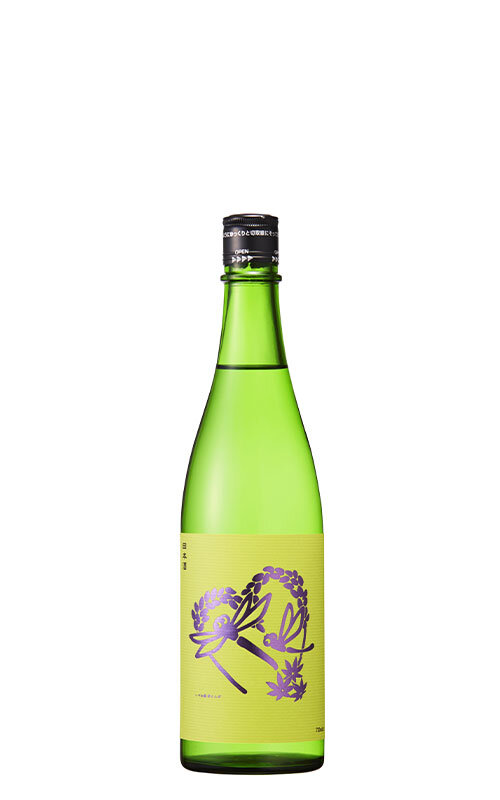 Izumibashi Aki Tombo Raku-Fumai
Junmai Ginjo
From the importer: "The aroma is comprised of juicy yellow apples, strawberry, mint, anise, and herbaceous notes. On the palate, this sake has a round, ample, and broad mouthfeel. The matured flavors are layered and persistent, rounding off the acidity." 
Price: $55/720 ml bottle
Izumibashi Kuro Tombo Kimoto
Junmai
From the importer: "This special Kanagawa prefecture kimoto sake has a reserved and understated aroma, with light delicate flavors. It is delicious slightly warm, and perfect for enhancing rich flavors and cutting through oil."
Price: $60/720 ml bottle
Don't cha just LOVE the labels??!!