Konnichi wa, Nomidachi!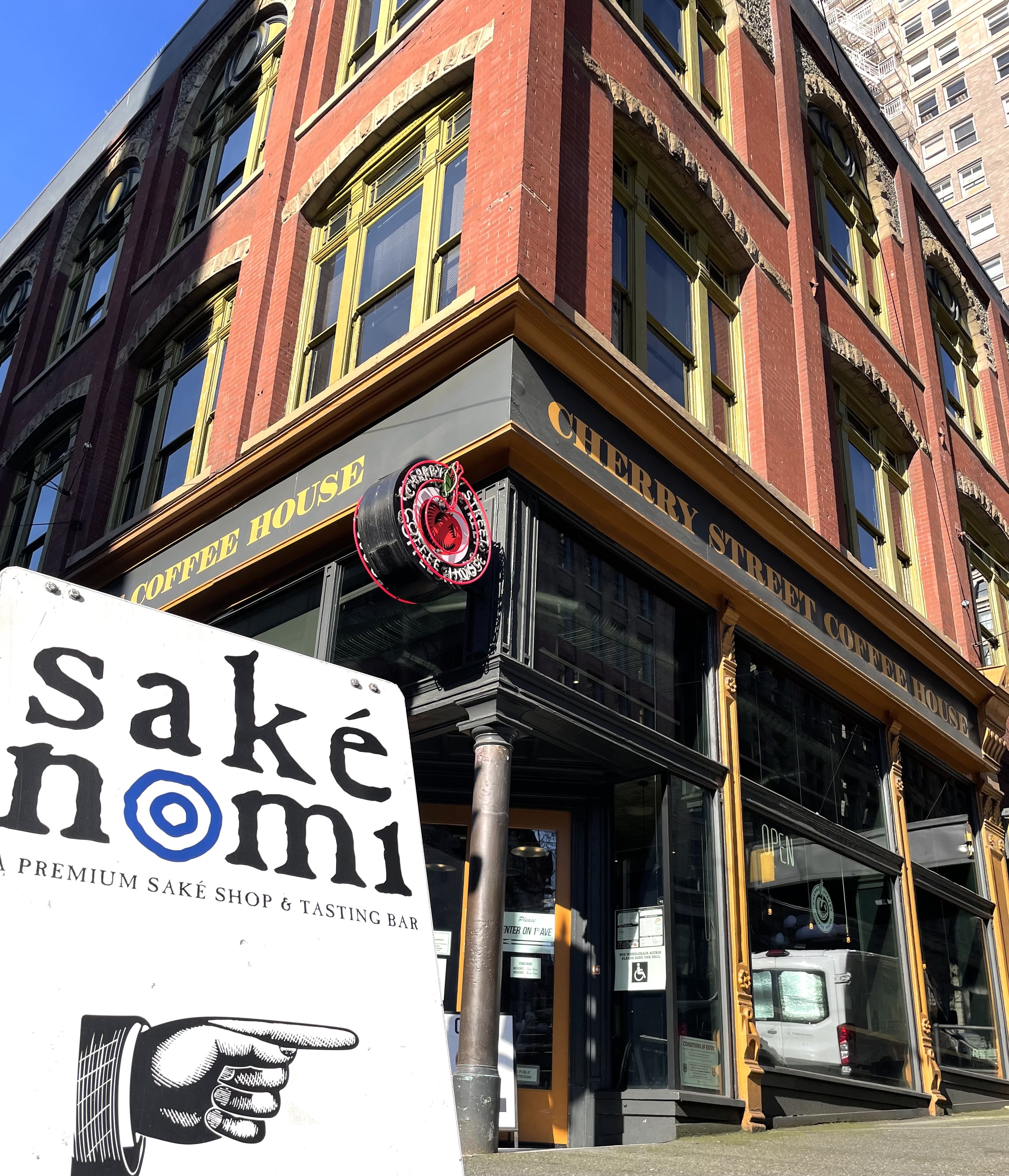 It sure feels to us like someone suddenly flipped the seasonal switch and sent us headlong into autumn.

That's OK, though, because that's the time of year when the breweries release the sake they brewed last season, and there are all kinds of great sake arriving in our sake forecast.

There's a proverb in Japanese to the effect that autumn is a good season for eating, drinking, and sleeping, and those all sound like nice activities in which to engage.

At Saké Nomi, every day is "Saké Day" (officially, for the rest of the world, on October 1), and every season is a great season in which to appreciate good sake with good friends. We hope you're able to do that to your heart's content in the coming weeks, and we're glad to assist in any way we can.

Please take good care of you and yours, and we hope to see your smiling face again soon.

Arigatou & Kanpai!
Johnnie & Taiko



New Hours

With the switch in seasons, and the downtown weekday lunch crowd not yet congregating, we've switched up our hours so that now they look something like this:

Tues.- Thurs.: 2- 8 pm
Fri.- Sat.: 2- 10 pm*
Sun.- Mon.: CLOSED

*We've noticed a lot of independent restaurants and bars have hours on certain days something like "Noon- CLOSE," and as far as we can tell, that means if things are slow, they pack it in a little early. We've been thinking that on our busiest days -- Friday and Saturday -- that some of our customers would appreciate being able to come in and stay a little later, and we're cool with that. However, if you and your party are planning on arriving at Saké Nomi after 8 pm, we'd appreciate it if you could give us a heads up by calling (206-682-1117)** and checking to make sure we're still here doing our thing.

**About the new phone number: Though the bane of Johnnie's existence used to be people calling to make sushi dinner reservations, we've gradually discovered that we inherited the former phone number of Copal, a restaurant that used to be (it's been closed for well over a year now) located on the corner of Jackson and Occidental, here in Pioneer Square. So now, not only do we get the more infrequent request for those looking for raw fish, we also have the privilege of dashing diners hopes of eating Mexican/Central American food without their sake. 



New & Featured Saké
 
Kamoshibito Kuheiji "Eau du Désir" Junmai Daiginjo (Aichi)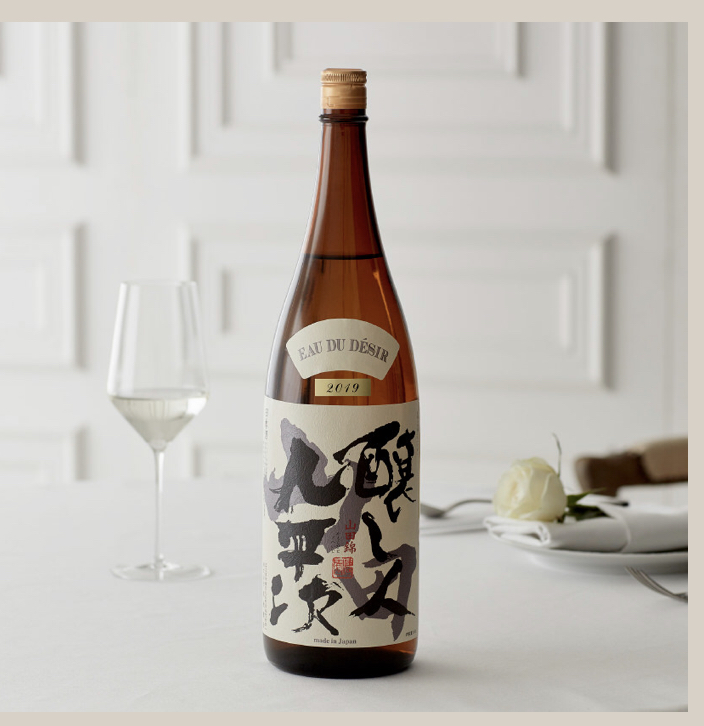 Early on, after we first opened Saké Nomi, a junmai ginjo from Aichi's Kamoshibito Kuheiji became one of our favorite and most popular sake (we still feature the label rather prominently on one of our shop's walls). As happens in the distribution chain (too much for our liking), sake from this esteemed brewer became unavailable to us for many years, and that's one reason we are so psyched about getting our hands on another of their products.

While we hope it will become a "regular," standard sake for us to offer, our initial shipment of 2 cases arrived Tuesday, and we're sure to get through it quickly. If you're interested (and want to know the story behind the French subtitle), you know what to do.
Price: $50/720 ml bottle; $15/4 oz. glass 



Mizubasho "Pure" Junmai Sparkling Sake (Gunma)
The brewery, Nagai Shuzo, was one of the early developers of sparkling sake, having first released "Pure" back in 2008. According to their website, "Some of the world's top chefs have described this sake as a true rare texture. With notes of cherry and lychee, this sake superbly compliments many styles of fine cuisine. This elegant sake exemplifies the highest potential of fine sake brewing rice." We think it's a great, fairly dry (+10 SMV) alternative to sparkling wine. 

Distribution of the sake here in Washington has been inconsistent in the past (passing from one company to another a couple times), and it looks like it may be unavailable again for a while, though we've been able to strike a terrific deal with the current distributor to take the remaining 13 bottles of existing stock at a SUPER steep discount and, of course, pass those savings along to our beloved customers.

Check it out: This high-end bottle of bubbly used to retail for $120. Beginning this Friday, we will be selling the last baker's dozen for the nearly unbelievable price of $40/720 ml bottle.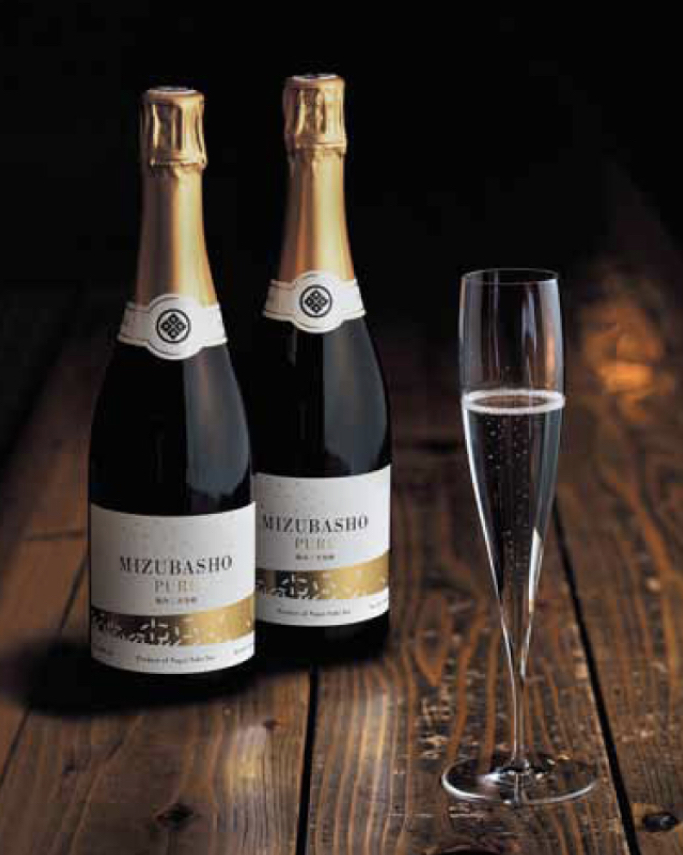 Give us a shout and reserve yours today!











Kaze no Mori "Wind of the Woods" Junmai (Nara)                      (or "Woods of the Wind" if you want to get literal with the English translation)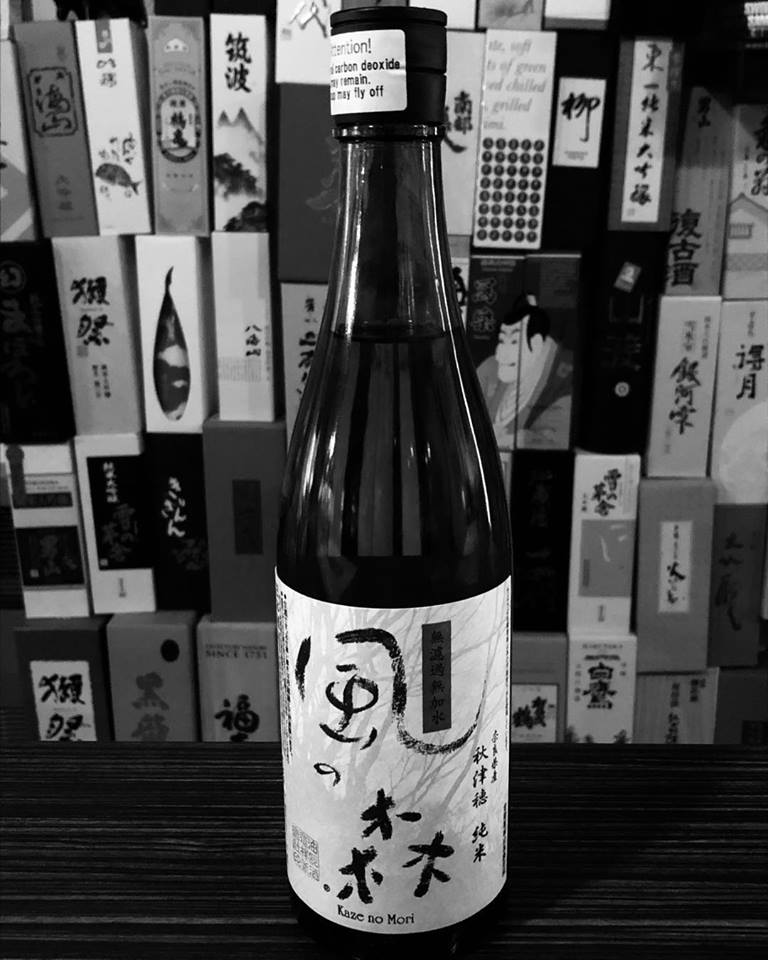 We just received word that this super popular, refreshingly effervescent sake is once again available, and we've ordered a case to be delivered next Tuesday, Sept. 21. If you'd like to snag a few bottles, we'll be glad to tag some more on to our order, so please get in touch and let us know by Saturday, 9/18.

$34/720 ml bottle; $10/glass